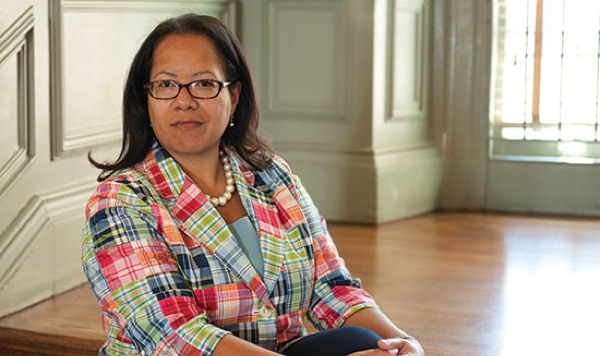 Jan. 27: Created Equal talk
UD professor to speak at Delaware Humanities Forum event
3:18 p.m., Jan. 22, 2014--The University of Delaware's Erica Armstrong Dunbar will be the featured scholar at a Delaware Humanities Forum screening of the PBS series The Abolitionists from 6-9 p.m., Monday, Jan. 27, at Theatre N, 1007 North Orange Street, in Wilmington.
The presentation is part of the forum's newest program, Created Equal. The fee is $5.
June 5: Blue Hen 5K
University of Delaware graduates planning to attend Alumni Weekend are encouraged to register for the annual Blue Hen 5K walk and run, which will be held Sunday morning, June 5.
June 6-9: Food and culture series
The 20th annual June Lecture Series at the Osher Lifelong Learning Institute at UD in Wilmington will be held June 6-9. Titled 'June a la Carte,' this year's program focuses on great political documents, feminism, world politics and a Newark cuisine sampler.
Armstrong Dunbar, associate professor of Black American Studies with joint appointments in history and in women and gender studies, was featured in the PBS series, which vividly brings to life the struggles of the men and women who led the battle to end slavery.
She will speak Jan. 27 on the topic "If There is No Struggle, There is No Progress: The Problem of Race and Equality in the Anti-Slavery Movement."
Armstrong Dunbar, a specialist in 19th century African American and women's history, is the author of A Fragile Freedom: African American Women and Emancipation in the Antebellum City and is the first director of the Program in African American History at the Library Company of Philadelphia. Her newest book project is Never Caught: The Life of Oney Judge Staines.