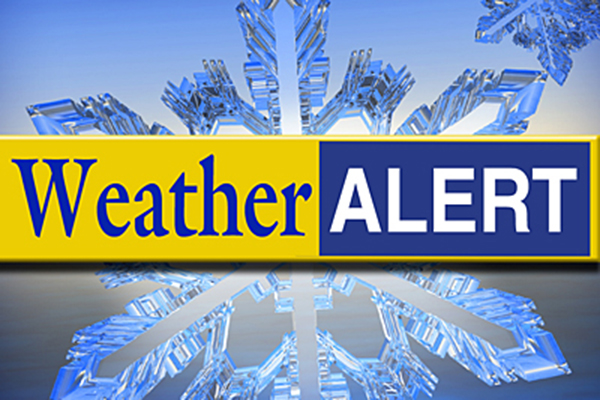 Weather alert
UD closing at 1 p.m., Jan. 21
Editor's note: This article was updated at 6:10 p.m., Jan. 21, 2014.
12:44 p.m., Jan. 21, 2014--The University of Delaware is closing at 1 p.m., today, Jan. 21; classes are canceled and offices are closing at that time. Essential personnel should check with their supervisors.
Dining options for students will be open through dinner tonight, Jan. 21. UD Transportation will operate a "Snow Loop" from 2-8 p.m., Jan. 21, serving the Laird Campus and the Trabant University Center. For shuttle bus updates, visit www.udshuttle.com or www.udel.edu/transportation. Information on bus schedules is also available through Shuttletracker. 
June 6: UDid It! Picnic
All UD faculty and staff members are invited to attend the annual UDid It! employee appreciation picnic, set from 11 a.m.-1:30 p.m., Monday, June 6, on The Green.
2FA protects you
If you are using two-factor authentication (2FA), even if a hacker has your password, your information is probably safe.
Administrators will continue to actively monitor the situation, and decisions about Wednesday, Jan. 22, will be made early Wednesday morning, based on current conditions on the campus. Information will be posted by 5 a.m. on the University's homepage and on UDaily. 
A winter storm warning issued by the National Weather Service is in effect now through 6 a.m., Wednesday, Jan. 22. Snow accumulations are predicted from 10 to 14 inches for New Castle County; 8-10 inches for Kent County and 5-8 inches for Sussex County. Snowfall rates of an inch an hour are now likely. 
Delaware Gov. Jack Markell declared a state of emergency and Level 1 driving warning at 2 p.m., Jan. 21. Anyone operating a motor vehicle is advised to exercise extra caution, and non-essential employees of both public and private operations are encouraged not to drive for the duration of the state of emergency.
Members of the University community are reminded that safety is UD's highest priority. Students and employees should not put themselves at risk. Students who are unable to get to campus because of the weather should contact their professors. Employees who expect difficulty traveling should contact their supervisors.  
Closings, cancellations
• The Hugh R. Sharp Campus in Lewes is closing at 2 p.m., today, Jan. 21.
• The Carpenter Sports Building is closing at 4 p.m., today, Jan. 21, and will reopen at 8 a.m., Wednesday, Jan. 22.
• Independence Hall Fitness Center is closed today, Jan. 21.
• The UD Ice Arenas closed at 1 p.m., today, Jan. 21, and will reopen at 8 a.m., Jan. 22. Learn to Skate classes scheduled at the UD Ice Arenas are canceled today. 
• The box office in the Roselle Center for the Arts is closed today. Patrons may still leave messages on the box office phone at 302-831-2204 and can still order tickets to the upcoming REP productions on line at www.rep.udel.edu.
UD Policy
The University Policy and Procedures Manual includes a section dealing with personal safety considerations for faculty and students. Please note the policy, which is reprinted here:
Faculty and students are not expected to take unnecessary risks to meet their teaching and learning obligations due to inclement weather. When classes have not been canceled, it is a matter of personal judgment whether traveling to campus is hazardous. Faculty should notify their departmental offices when weather precludes them from meeting their teaching obligations; similarly, students should notify their professors when inclement weather precludes them from class attendance. In such cases, students should be allowed to make up missed class time and, whenever possible, canceled classes should be rescheduled.