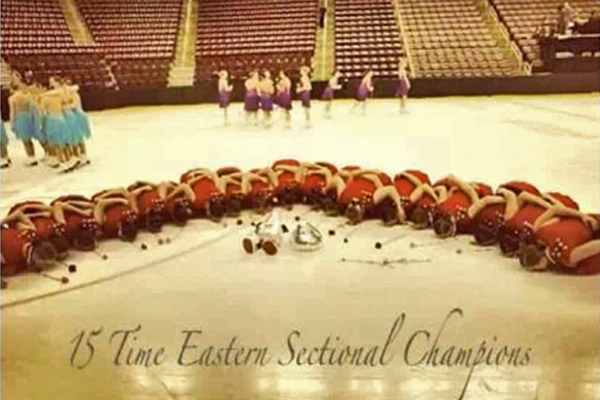 Skating gold
UD's Collegiate Synchronized Skating Team wins gold in Eastern sectionals
1:23 p.m., Feb. 3, 2014--The University of Delaware's Collegiate Synchronized Skating Team won the 2014 U.S. Figure Skating Eastern synchronized skating sectional championship held Jan. 30-Feb. 1 in Hershey, Pa.
Sectionals featured 156 synchronized skating teams, with eight -- including UD, Boston University, Cornell University and the University of New Hampshire – competing in the collegiate division.
Rower honored
University of Delaware junior Claire Brown has been named second team Collegiate Rowing Coaches Association All-Region.
Unsung Hero
The One Love Foundation has announced that University of Delaware men's lacrosse standout Elijah Conte has been selected as a winner of the 2016 YRL Unsung Hero Award.
The UD team skated to the theme "Wild China" and earned a score of 77.14 to win the event. It was the 15th time UD has won the sectional title.
With the victory, UD has earned a trip to the U.S. synchronized skating championships to be held Feb. 26-March 1 in Colorado Springs, Colo. The team won the silver medal at the 2013 nationals.