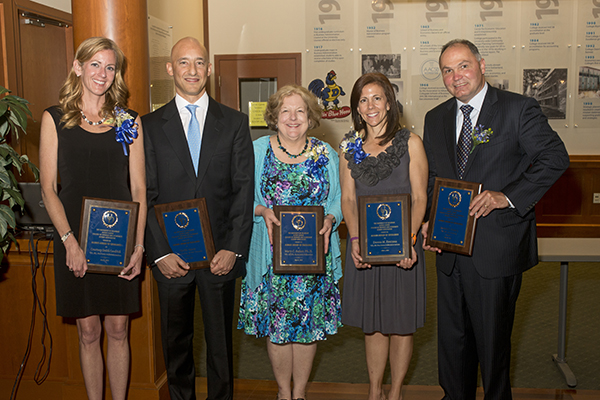 Calling Lerner alumni
Lerner College seeks nominations for Alumni Awards of Excellence
2:11 p.m., Feb. 11, 2014--The alumni board of the Alfred Lerner College of Business and Economics is seeking nominations for the prestigious Alumni Awards of Excellence, which will be presented on Friday, June 6, the first day of the University of Delaware's Alumni Weekend 2014.
The deadline for nominations is Tuesday, April 1.
National Medal of Science
President Barack Obama recently presented the National Medal of Science to University of Delaware alumnus Rakesh Jain.
Warren Award
Rosalind Johnson, assistant dean for student success in the NUCLEUS Program in UD's College of Arts and Sciences, was presented the John Warren Excellence in Leadership and Service Award during a May 26 ceremony.
The award recognizes outstanding Lerner College alumni who have excelled in their professions, demonstrated a commitment to excellence and made contributions to the community.
Criteria for the award include:
• An alumnus/a of a major offered by the Lerner College;
• Professional accomplishments;
• Contribution to the community;
• Commitment to excellence; and
• Availability to accept the award in person.
Members of the University community and the public may submit nominations. The nomination form and additional details are available online, as is a list of prior award recipients.