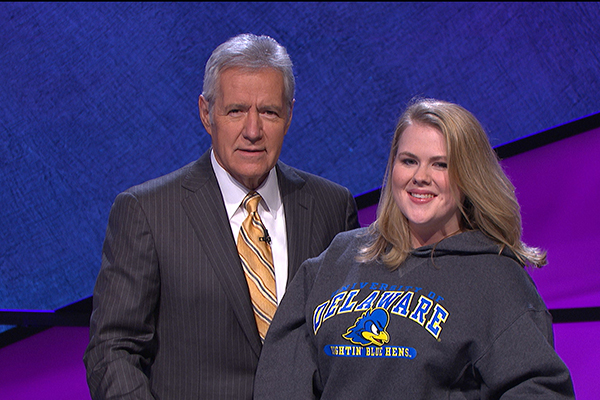 'Jeopardy!' contestant
UD student to compete in 'Jeopardy!' College Championship
3:29 p.m., Feb. 7, 2014--The University of Delaware's Sarah Stevens, a history major from Dover, Del., will be among the contestants competing in the Jeopardy! College Championship that will air starting Monday, Feb. 10.
The two-week tournament highlights 15 students representing colleges and universities nationwide competing for $100,000 and an automatic berth in the next Tournament of Champions. 
'Resilience Engineering'
The University of Delaware's Nii Attoh-Okine recently published a new book with Cambridge University Press, "Resilience Engineering: Models and Analysis."
Reviresco June run
UD ROTC cadets will run from New York City to Miami this month to raise awareness about veterans' affairs.
Jeopardy host Alex Trebek said that the College Championship is one of the show's most competitive tournaments. 
"Every Jeopardy contestant plays to win, but our college contestants have added an extra level of motivation — school pride," Trebek said. "Every one of them wants to represent their college well, and this extra motivation makes for fun and exciting game play." 
To qualify, prospective contestants take a 50-question online test, with those who passed selected at random to attend regional auditions consisting of a second, 50-question test, plus mock game play and a brief interview.
In 2010 and 2011, UD alumnus Roger Craig set several records on the show, including a single day record of $77,000, and went on to win the Jeopardy! Tournament of Champions.