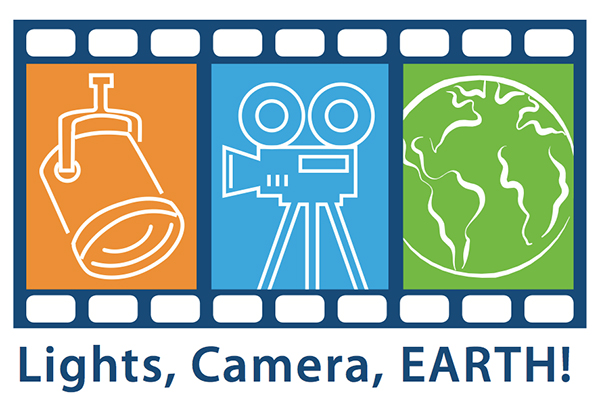 Feb. 21-23: Lights, Camera, EARTH!
Environmental film festival to showcase 11 documentaries
2:07 p.m., Feb. 18, 2014--Eleven contemporary documentaries will be featured at the University of Delaware's inaugural "Lights, Camera, EARTH!" environmental film festival to be held Feb. 21-23 in Mitchell Hall.
The event is free and open to the public. The complete line-up of films may be viewed on the festival's webpage, including links to the festival program, trailers and show times.
June 5: Blue Hen 5K
University of Delaware graduates planning to attend Alumni Weekend are encouraged to register for the annual Blue Hen 5K walk and run, which will be held Sunday morning, June 5.
June 6-9: Food and culture series
The 20th annual June Lecture Series at the Osher Lifelong Learning Institute at UD in Wilmington will be held June 6-9. Titled 'June a la Carte,' this year's program focuses on great political documents, feminism, world politics and a Newark cuisine sampler.
Typical movie theatre snacks will be available for purchase in the lobby of Mitchell Hall during afternoon sessions. In addition, audience members will receive a coupon for a 20 percent discount on lunch or dinner at Caffé Gelato restaurant on Main Street in Newark for the duration of the festival.
The festival highlights the new wit and visual creativity in environmental documentaries.
"These aren't your parents' films about nature," says Adam Rome, Unidel Helen Gouldner Chair in Environment and organizer of the festival. "Some of these films will make you laugh out loud, some will inspire you and some will challenge you. All will expand your view of the world and of human experience."
Faculty commentators and directors of two of the films will be on hand at the various sessions to introduce and discuss the films with audience members.
The two visiting directors will be present at the films featured on Friday and Saturday evenings. On Friday night, Feb. 21, director John Fiege will be present to talk about his forthcoming film Above All Else, which depicts grassroots opposition to the Keystone XL pipeline in eastern Texas. This will be one of the first public discussions of the film, which is still a work in progress.
On Saturday night, Feb. 22, director Ian Cheney will be on hand to present his film, The City Dark, which asks the question, "What do we lose, when we lose the night sky?" A New York Times Critics' Pick and winner of the Grand Jury Prize at the Environmental Film Fest at Yale, The City Dark features stunning astrophotography and an eclectic cast of scientists, philosophers, historians and lighting designers.
"Lights, Camera, EARTH!" concludes on Sunday evening, Feb. 23, with the presentation of the two finalists in the "Dare To Be Green" student video competition sponsored by the Delaware Environmental Institute (DENIN) and the awarding of the $1,000 grand prize and $500 runner-up prize. 
The Sunday night session also includes a screening of No Impact Man, a poignant and surprisingly funny documentary about one family's extreme experiment in eco-living.
Other films featured during the festival include Blue Vinyl, Chasing Ice, The Garden, Rock the Boat, Birders: The Central Park Effect, Grizzly Man, Project Nim, and Fast, Cheap and Out of Control.
"While people can certainly view most of these films at home on DVD, we hope that they will want to come out for a richer, community experience," says Rome, who also co-directs the Environmental Humanities Program in the College of Arts and Sciences, which is co-sponsoring the festival along with DENIN.
"This is a chance to see some great films on a big screen and then join with other people in reacting to what you've seen. What could me more fun?"
Rome was recently featured discussing the festival on Campus Voices, a half-hour program on the University's campus radio station, WVUD, which highlights people and events at UD. The interview is available as a podcast.
Article by Beth Chajes