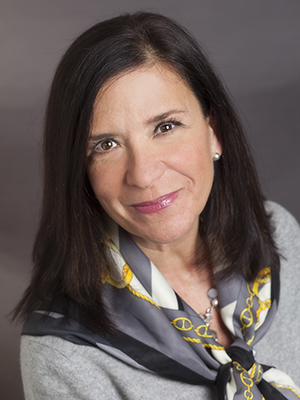 Business 'check up'
SBTDC launches new Delaware Business Resiliency Initiative
9:27 a.m., Feb. 26, 2014--Helping local businesses stay open for business when unexpected events disrupt service is the key goal of a new initiative launched by the Delaware Small Business and Technology Development Center (SBTDC).
Funded by a grant from the U.S. Small Business Administration (SBA), the Delaware Business Resiliency Initiative will provide long-term assistance so businesses are prepared and ready for anything. 
From graduates, faculty
As it neared time for the processional to open the University of Delaware Commencement ceremonies, graduating students and faculty members shared their feelings about what the event means to them.
Doctoral hooding
It was a day of triumph, cheers and collective relief as more than 160 students from 21 nations participated in the University of Delaware's Doctoral Hooding Convocation held Friday morning on The Green.
"A small investment of time now in planning and preparation can reap huge benefits later if a surprise disruption in business occurs," says program coordinator Carrie Townsend.  "Our business resiliency 'check up' can help with self-assessment and simple steps that will safeguard small businesses and give peace of mind to owners."
The Delaware Business Resiliency Initiative will include training and informational workshops, webinars, a readiness tool kit and one-on-one counseling for small businesses in Delaware as part of its mission to educate on preparedness and business continuity. 
"This is a great opportunity for small businesses to take advantage of this training and our other free services to fortify their investment," says William Pfaff, SBTDC Sussex director.  "Ultimately, this self-assessment and planning will not only protect a business, but also build a competitive edge by improving products and services."
Delaware is among 11 states impacted by Hurricane Sandy to receive grant funding for this type of outreach and education.  
"Delaware businesses need to plan for hurricanes and other acts of nature such as flooding, fire, drought and snow that could impact their operations," Townsend says. "Other disruptions that could be anticipated and planned for include power outages, construction near a business that displaces or reroutes traffic, infrastructure and IT malfunctions."
The SBTDC, a unit of the University of Delaware's Office of Economic Innovation and Partnerships, provides business advisory services for free in all three counties in Delaware through funding from the SBA, Delaware Economic Development Office, the University of Delaware and private sector organizations.  
Call the Delaware SBTDC at 302-856-1555 or email ctownsen@udel.edu for more information about the Delaware Business Resiliency Initiative or to schedule an appointment, or visit the website to learn about all programs, services and locations.