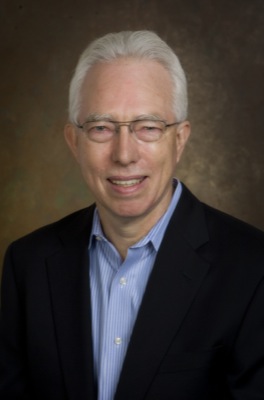 New appointment
Iain Crawford to head UD Office of Undergraduate Research and Experiential Learning
11:44 a.m., Feb. 3, 2014--Iain Crawford has been named the faculty director of the University of Delaware's Office of Undergraduate Research and Experiential Learning, effective Feb. 1, Deputy Provost Nancy Brickhouse announced today. He succeeds Lynnette Overby, who returns to her faculty position in the Department of Theatre.
In his new post, Crawford, an associate professor of English, oversees the Undergraduate Research Program, the Office of Service Learning and the McNair Scholars Program. 
'Resilience Engineering'
The University of Delaware's Nii Attoh-Okine recently published a new book with Cambridge University Press, "Resilience Engineering: Models and Analysis."
Reviresco June run
UD ROTC cadets will run from New York City to Miami this month to raise awareness about veterans' affairs.
"Iain brings to this new assignment excellent credentials as a respected scholar, a dedicated teacher and an accomplished administrator," Brickhouse said. "He is actively involved in national conversations about undergraduate research through his participation in the Council for Undergraduate Research, and prior to coming to UD, he served as vice president for academic affairs at the College of Wooster, a liberal arts college in Ohio known for its undergraduate research program. I look forward to working with him as he coordinates student, faculty and administrative involvement in these signature University programs.
"I am so grateful to Lynnette for her dedicated service that has elevated the office to its current status," she added. "Her leadership with the ArtsBridge Program, in particular, has resulted in considerable opportunities for our undergraduates to engage in community-based scholarship in the arts. She will continue to lead the task force that is working on our Carnegie classification for community engagement."
About Undergraduate Research and Experiential Learning 
The Office of Undergraduate Research and Experiential Learning provides undergraduate students the opportunity to participate in a range of experiences, including service learning, research and community engagement. With these experiences, students can get involved in the front lines of discovery, expand their knowledge of other cultures through global engagement, and learn about teamwork and collaboration on interdisciplinary projects. 
About Iain Crawford
Crawford, who joined the UD faculty in 2010, holds a bachelor's degree in English and Greek civilization from the University of Leeds and a Ph.D. from the University of Leicester. 
His articles have appeared in such journals as Dickens Quarterly, The Journal of Narrative Technique, Studies in the Novel and SEL: Studies English Literature 1500-1900, and Victorian Periodicals Review. 
Crawford's current book project is a study of the professional relationship between Charles Dickens and Harriet Martineau, a distinguished Victorian journalist, essayist and writer of fiction. 
Before coming to the United States, he taught in his native England, Finland and the former Yugoslavia.
At UD, Crawford is serving on the task force preparing the University's application for the Carnegie Foundation for the Advancement of Teaching -- Community Engagement Classification. Former acting chairperson of the Department of English, he also served on the Faculty Assessment Scholars panel, working with the Office of Educational Assessment to communicate best practices of assessment of student learning outcomes.