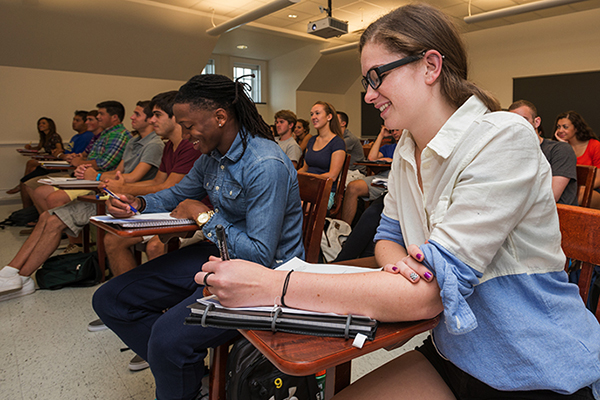 Academic Success at UD
UD students can maximize academic success through new website
10:20 a.m., Feb. 17, 2014--Students seeking ways to maximize their academic success at the University of Delaware now are able to visit Academic Success at UD, a collaborative effort produced by UD colleges and interdisciplinary support offices across campus.
This new website, created with the assistance of David Barczak, senior art director in the Office of Communications and Marketing, brings together in one place links to resources on campus that assist students looking for enrichment opportunities as well as those who need support to reach their academic goals. 
June 6: UDid It! Picnic
All UD faculty and staff members are invited to attend the annual UDid It! employee appreciation picnic, set from 11 a.m.-1:30 p.m., Monday, June 6, on The Green.
2FA protects you
If you are using two-factor authentication (2FA), even if a hacker has your password, your information is probably safe.
With this new tool, more students will be able to identify the most appropriate resources available to them and discover new ways to enhance their academic experience at UD.
Links are organized to address specific student needs:
Managing transitions and strengthening your skills;
Working for excellence in your courses;
Campus-wide resource units;
Enrichment and support resources in your major/college; and
Campus-wide enrichment and support programs for target communities.
In highlighting this new website, Deputy Provost Nancy Brickhouse emphasized the commitment that the University has to ensuring the success of all UD students.
She also thanked all of those responsible for developing the website and helping make it easier for students to find the resources they need.