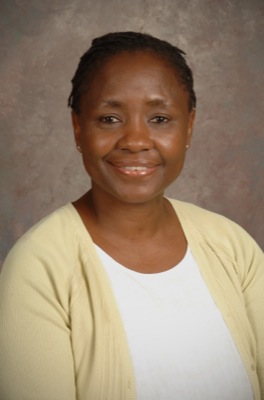 Lessons from Mandela
South African professor had premonition about death of Nelson Mandela
1:15 p.m., Dec. 6, 2013--The University of Delaware's Kelebogile Setiloane, associate professor in the Department of Behavioral Health and Nutrition who was born in South Africa, said she felt forewarning of the death of Nelson Mandela.
That nation's first black president, the 1993 Nobel Peace Prize winner who was jailed for his efforts to end apartheid, died Thursday at age 95.
Fulbright awards
Three University of Delaware students and an alumna have received word this spring that they will travel abroad as part of the newest class of Fulbright Student Program award winners.
Peace Corps plans
Two University of Delaware students, John McCarron and Bridgette Spritz, have been selected as Peace Corps volunteers and will serve in Ghana and Rwanda.
"I must have had a premonition about Nelson Mandela's transition to ancestorhood because I talked about him in both my last NTDT 301 Cultural Perspectives in Food and Nutrition and HLPR/UAPP233 Introduction to Global Health classes on Tuesday," Setiloane said. "I mentioned to the students that the whole world celebrates Mandela as a different kind of leader -- a true servant leader who strives to bring out the best in all humans."
Setiloane said she also pointed out to the students "that nobody ever asks where he got that way of being from. It is true that he had individual traits that were unique to him, but the core of his upbringing was African and he was taught in the concept of Botho or Ubuntu, which demands that all people be treated with humanity. I told the class that there is much to be learned from traditional (African) cultures and that when they venture out, it must be with that awareness in mind rather than the top down approach of 'we are here to save them' that too often predominates."  
Setiloane said there are lessons to be learned from an institutional perspective, as well. "As we at the University of Delaware struggle with the issues of diversity we might, as Mandela did, embrace and learn from this African concept of Botho/Ubuntu," she said. "Our leaders have to be servant leaders and strive to recognize and openly affirm the humanity in each and every one of us. We who follow them will be encouraged to treat one another with these same African principles of Botho/Ubuntu."
About Kelebogile Setiloane
Kelebogile Setiloane is associate professor in the Department of Behavioral Health and Nutrition. She is also the immediate past director of the African Studies Program and is co-chair of the African Heritage Caucus at the University of Delaware.
She was born in Kroonstad, South Africa, lived as a voluntary refugee with her family -- because of the apartheid system in South Africa -- in different parts of Africa and Europe. She earned her doctorate in international nutrition from Tufts University.