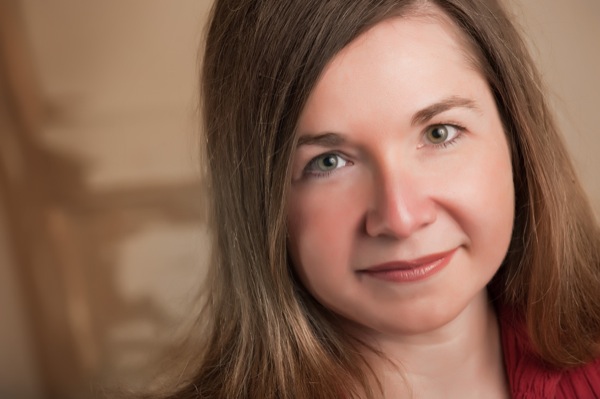 Delaware's climate outlook
Katharine Hayhoe's lecture on the state's changing climate available online
10:29 a.m., Dec. 13, 2013--To get a sense of Delaware's weather 75 years from now, check the conditions in Georgia today.
"Delaware will feel like a state much further south does," said Katharine Hayhoe, director of the Climate Science Center at Texas Tech University, at a lecture on the University of Delaware campus this week.
'Resilience Engineering'
The University of Delaware's Nii Attoh-Okine recently published a new book with Cambridge University Press, "Resilience Engineering: Models and Analysis."
Reviresco June run
UD ROTC cadets will run from New York City to Miami this month to raise awareness about veterans' affairs.
Hayhoe outlined the warming temperatures and precipitation trends that can be expected over the next century in her presentation, "Delaware's Future Climate: Connecting Global Change to Local Impacts."
A video of the lecture is available for viewing online through this link. The College of Earth, Ocean, and Environment and the Delaware Environmental Institute (DENIN) hosted the event.
Delawareans can plan for higher temperatures, longer growing seasons and fewer cold nights. Annual precipitation is projected to increase in North America, especially in winter, with heavy precipitation becoming more frequent in the First State.
The extreme heat of more 95-degree and hotter days comes with health risks, and infrastructure could experience buckling highways and warped rail lines. The electricity grid could struggle to keep up with air conditioning demands, Hayhoe said, and even tourism could be affected with people spending less time outdoors. 
 "We have a rapidly changing climate that is not unprecedented in the history of the earth, but it is unprecedented in the history of human society as we know it," Hayhoe said. "Our society is not built to withstand these rapid changes."
The projections are based on numerous models and historical data. Still, Hayhoe provided perspective on why making climate projections is so difficult, pointing out that there are numerous natural, human and scientific variables that impact global temperature and precipitation over time. If humans decrease carbon dioxide emissions, for example, the climate picture could improve.
The findings were based on the Delaware Climate Change Assessment that Hayhoe recently prepared with assistance from Dan Leathers, Delaware state climatologist and UD professor of geography, who analyzed historical climate variability. 
Hayhoe is an atmospheric scientist with expertise in translating global climate projections into impacts at the regional level. She is an associate professor and director of the Climate Science Center at Texas Tech University and founder of a scientific consulting company, ATMOS Research.
She closed her lecture by reminding the audience that the climate is already changing in Delaware. 
"Temperatures in every season are already getting warmer, these trends are going to continue, and a certain amount of change is inevitable," Hayhoe said. "So it's really important to begin to incorporate climate change into every aspect of our planning." 
Article by Teresa Messmore
Photo courtesy of Katharine Hayhoe