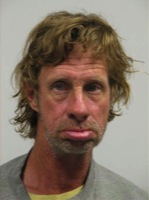 Arrest
UD Police arrest man loitering near Early Learning Center
5:29 p.m., Dec. 6, 2013--University of Delaware Police arrested Howard L. Collins, 53, on Friday, Dec. 6, after he was reported standing in a parking lot near the University's Early Learning Center on Wyoming Road in Newark.
Collins told responding officers that he was waiting for a friend. When police checked his identification, they learned he was registered as a Level II sex offender. 
He was taken into custody, charged with a felony account of being in a school zone and released on $1,500 unsecured bond.
Anyone with additional information should contact University of Delaware Police at 302-831-2222.