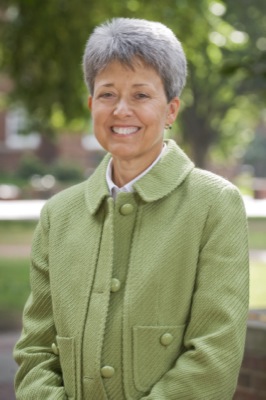 Interim appointment
Dawn Thompson named UD interim vice president for student life
12:30 p.m., Aug. 1, 2013--University of Delaware Interim Provost Nancy Brickhouse announced today that Dawn Thompson will serve as interim vice president for student life at UD, effective Aug. 19. 
Thompson joined the University in November 2008 as assistant vice president for student life and was named dean of students and associate vice president for student life in December 2009.
'Resilience Engineering'
The University of Delaware's Nii Attoh-Okine recently published a new book with Cambridge University Press, "Resilience Engineering: Models and Analysis."
Reviresco June run
UD ROTC cadets will run from New York City to Miami this month to raise awareness about veterans' affairs.
"We are very fortunate to have such a strong leader on campus to direct our student life programs," Brickhouse said, adding, "Dawn knows UD and its students very well. I look forward to working with her in this new role."
"I am honored to have the opportunity to serve the University in this role, and to work with the talented and dedicated Student Life staff," Thompson said. "Together we can continue to support the educational mission of the University through student advocacy, innovative services and programs that promote student learning, personal development and well-being, and academic success."
Before accepting a position at UD in 2008, Thompson was executive director of housing and residence life at the University of Massachusetts Amherst. 
In addition to her 11 years at the University of Massachusetts, Thompson also held administrative assignments at Ithaca (N.Y.) College, the University of Illinois Urbana-Champaign and the University of Wisconsin Whitewater.
She holds a master's degree in student personnel work in higher education from Ohio State University and a bachelor's degree in accounting and business administration from Wittenberg University.
Thompson was named interim following the announcement of the departure of Michael A. Gilbert, vice president for student life since 2007, who has been named vice president for student affairs at the University of Connecticut.