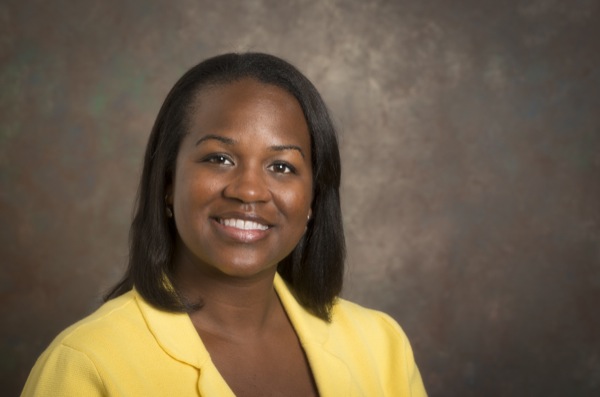 New position
Keeley M. Powell named assistant director of recruitment and diversity
1:40 p.m., Aug. 14, 2013--Keeley M. Powell, previously assistant director of academic transition programs at Rowan University, began her post as the assistant director of recruitment and diversity in the University of Delaware Office of Graduate and Professional Education, on Aug. 1, Jim Richards, vice provost for graduate and professional education, has announced.
In this newly established position, Powell will help academic departments increase and retain enrollment of minority and underrepresented graduate student populations. 
'Resilience Engineering'
The University of Delaware's Nii Attoh-Okine recently published a new book with Cambridge University Press, "Resilience Engineering: Models and Analysis."
Reviresco June run
UD ROTC cadets will run from New York City to Miami this month to raise awareness about veterans' affairs.
Powell, who earned her honors bachelor's degree in educational studies and a doctorate in educational leadership at UD, maintains a strong connection to the community. 
"I've been a resident of Newark for about 15 years and I have two UD degrees, so I'm really happy to be back here," said Powell. "I'm excited to serve the UD community."
Powell also holds a master's degree in sociology from the University of Maryland, College Park. 
At Rowan, Powell provided academic and social support for all freshmen and transfer students, facilitated the administration of Rowan's first-year seminar, assisted with the university's Exploratory Studies program and curated all electronic and physical media for the office. 
"We are delighted to have Keeley join our staff in the Office of Graduate and Professional Education," said Richards. "Keeley brings a tremendous amount of experience and energy to this effort and, over the next several months, will be reaching out to graduate programs across campus to identify needs, develop strategies, and provide support and leadership for the recruitment and retention of underrepresented students." 
Powell brings a wealth of multifaceted experience to the position, having also served as a professional adviser in the College of Education and assistant director of admissions at Rowan. 
Powell is a member of the National Academic Advising Association and the higher education division of the American Federation of Teachers. She has served as the chair of the University Senate Admissions, Recruitment and Retention Committee at Rowan as well as chair of the National Council for Accreditation of Teacher Education (NCATE) Diversity Committee for the College of Education.