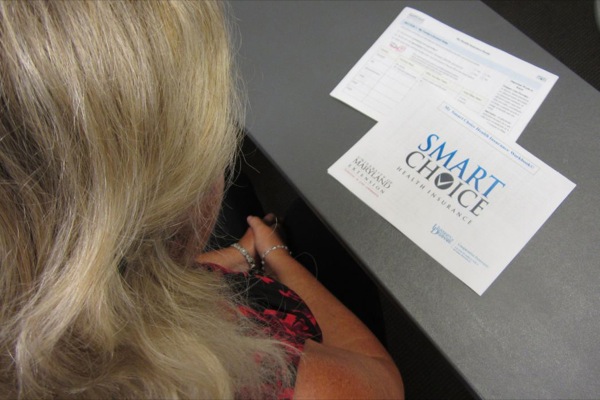 Health insurance literacy
Cooperative Extension to offer classes explaining health insurance
11:54 a.m., Aug. 19, 2013--The University of Delaware Cooperative Extension will hold workshops titled "You and Health Insurance: Making a Smart Choice" throughout the state this fall. 
The workshops are aimed at helping Delawareans make health insurance choices that meet their needs and fit their budgets given the new health insurance changes that will be implemented. 
June 6: UDid It! Picnic
All UD faculty and staff members are invited to attend the annual UDid It! employee appreciation picnic, set from 11 a.m.-1:30 p.m., Monday, June 6, on The Green.
2FA protects you
If you are using two-factor authentication (2FA), even if a hacker has your password, your information is probably safe.
The two-hour programs will be presented by Extension personnel and volunteers who have received training concerning health insurance and making good financial decisions about insurance coverage.
The programs will help participants analyze their health care needs, compare insurance plans and apply knowledge learned to make smart health insurance choices based on what they can afford. 
A consumer workbook to help participants feel more confident in making health insurance selections will be presented and reviewed. There also will be information about accessing the new federal Health Insurance Marketplace options. 
To learn more about the program and to download a copy of the brochure, click here.
The following is a list of session locations, dates and times for all three counties:
New Castle County
New Castle County Cooperative Extension, 461 Wyoming Rd. Newark, 302-831-1239. Sessions Sept. 12, 6:30-8:30 p.m.; Sept. 13, 10 a.m.-noon; and Dec. 4, 6:30-8:30 p.m.
Wilmington Library, 10 East 10th St., Wilmington, 302-571-7400. Session Sept. 26, noon-1:30 p.m.
Bear Library, 101 Governors Place, Bear, 302-838-3300. Session Oct. 2, 6:30-8:30 p.m.
Woodlawn Library, 2020 West 9th St., Wilmington, 302-571-7425. Session Nov. 12, 6:30-8:30 p.m.
Corbit-Calloway Memorial Library, 115 High St., Odessa, 302-378-8838. Session Nov. 20, 6:15-8 p.m.
Kent County
Kent County Extension Office, 69 Transportation Circle, Dover, 302-730-4000. Sessions Oct. 24, 3-5 p.m. and 6:30-8:30 p.m.
Sussex County
Sussex County Extension Office, 16483 County Seat Highway, Georgetown, 302-856-7303. Sessions Oct. 7, 6:30-8:30 p.m., and Oct. 8, 10 a.m.-noon.