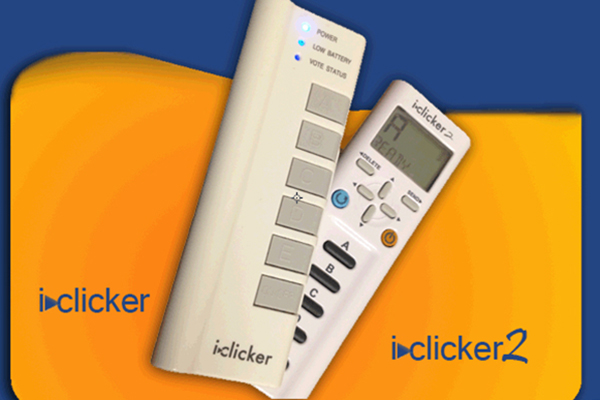 Aug. 21, 22:  Clicker training
IT Academic Technology Services offers iclicker2 workshops for instructors
2:18 p.m., Aug. 9, 2013--University of Delaware instructors are encouraged to sign up for one of eight available one-hour workshops on clickers being offered by IT Academic Technology Services. The workshops are designed for all instructors, whether they are new to clicker technology, need a brief refresher, want a guided tour of the latest version of the software or are teaching assistants (TAs) who support faculty members using clickers.
The workshops are being offered on Wednesday, Aug. 21, and Thursday, Aug. 22, in 103 Gore Hall. During the sessions, instructors will create their i>clicker courses for fall. Faculty can return the original blue instructor remotes and upgrade to one with a built-in laser pointer.
June 6: UDid It! Picnic
All UD faculty and staff members are invited to attend the annual UDid It! employee appreciation picnic, set from 11 a.m.-1:30 p.m., Monday, June 6, on The Green.
2FA protects you
If you are using two-factor authentication (2FA), even if a hacker has your password, your information is probably safe.
Beginning fall 2013, the i>clicker2 will be the standard student remote sold at the Barnes and Noble University of Delaware Bookstore. Thousands of original i>clicker remote devices are currently in circulation on the UD campus. Faculty are encouraged to leverage the engagement features offered by the original i>clicker unless all students in their class own the i>clicker2 model. The i>clicker software and classroom receiver hardware have also been upgraded this summer.
Details about changes to the clicker program -- including frequently answered questions -- can be found on the Clickers@UD website.