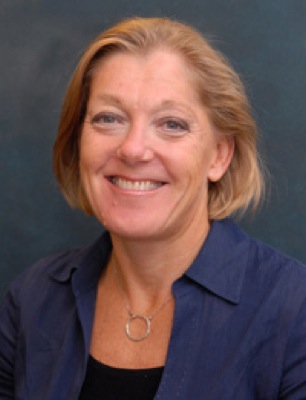 For the Record, Aug. 16, 2013
University community reports recent awards, service
11:18 a.m., Aug. 16, 2013--For the Record provides information about recent professional activities of University of Delaware faculty, staff, students and alumni.
Recent awards and service include the following:
From graduates, faculty
As it neared time for the processional to open the University of Delaware Commencement ceremonies, graduating students and faculty members shared their feelings about what the event means to them.
Doctoral hooding
It was a day of triumph, cheers and collective relief as more than 160 students from 21 nations participated in the University of Delaware's Doctoral Hooding Convocation held Friday morning on The Green.
Service
Sue Barton, Cooperative Extension specialist and an associate professor in the Department of Plant and Soil Sciences, has been named the Extension Division vice president for the American Society for Horticultural Science (ASHS). ASHS is the main organization of professional horticulturalists and includes members from industry, academia and extension. The term for vice president begins in August and Barton will serve for three years. Barton has been with the organization since she was a graduate student in the 1980s and she also serves as an associate editor for one of the society's publications. "I have been working with ASHS in that capacity for a long time," said Barton. "But this will give me an opportunity to get to know the inner workings of the organization a little better and hopefully provide some service to other extension professionals who are involved." Barton said that another reason she wanted to get involved was to raise the national presence of the University of Delaware. "I think it's good for the University when faculty take national roles so I felt like it was also my responsibility once I was asked to do it -- to fulfill this for UD in addition to doing it for horticulturalists in general." 
To submit information to be included in For the Record, write to ud-ocm@udel.edu.