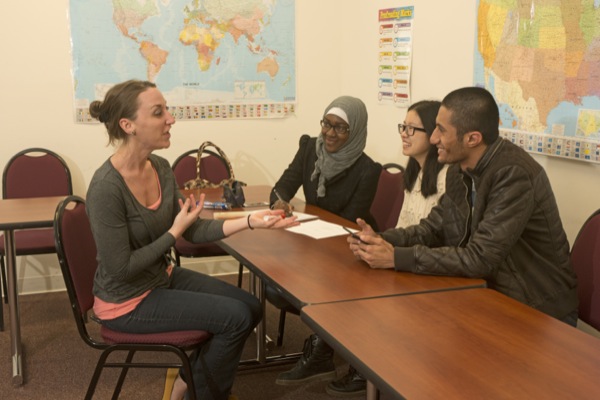 English language skills
English Language Institute offers fall evening class program
10:20 a.m., Aug. 5, 2013--The University of Delaware's prestigious English Language Institute is now enrolling students in its nine-week, Semi-Intensive Evening Class Program, which will be held from Sept. 4 to Nov. 4.
Designed to accommodate busy "9-to-5" schedules, the program offers visiting scholars, graduate students and their spouses a cost-effective opportunity to improve their English language skills.
June 6: UDid It! Picnic
All UD faculty and staff members are invited to attend the annual UDid It! employee appreciation picnic, set from 11 a.m.-1:30 p.m., Monday, June 6, on The Green.
2FA protects you
If you are using two-factor authentication (2FA), even if a hacker has your password, your information is probably safe.
Two courses are available -- "Understanding and Using Written English," which concentrates on reading, writing, grammar and vocabulary; and "Understanding and Using Spoken English," which concentrates on listening, speaking and pronunciation skills.
Students will be enrolled based on their individual language level (beginner, intermediate or advanced). Final testing to determine individual language levels is Wednesday, Sept. 4. To enroll, complete the on-line application or download the PDF of the Evening Program application.
Contact Kathy Kutchen at ud-eli@udel.edu or 302-831-3787 for further information.