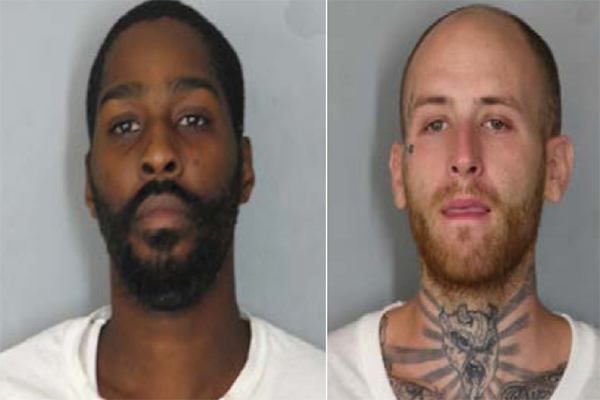 Two charged
Police add charges to two arrested in connection with Aug. 19 robbery
1:06 p.m., Aug. 27, 2013--Based on additional evidence acquired during investigation, Newark Police has issued additional charges against two men involved in the Aug. 19 robbery of two University of Delaware students on Lehigh Road in Newark.
Police earlier charged William Seward Jr., 25, and Alex Mouton, 30, and both of Newark with receiving stolen property.  
June 6: UDid It! Picnic
All UD faculty and staff members are invited to attend the annual UDid It! employee appreciation picnic, set from 11 a.m.-1:30 p.m., Monday, June 6, on The Green.
2FA protects you
If you are using two-factor authentication (2FA), even if a hacker has your password, your information is probably safe.
Now both Seward and Mouton have also been charged with first degree robbery, possession of a firearm during commission of a felony, home invasion, first degree burglary, possession of a deadly weapon by a person prohibited, first degree unlawful imprisonment, second degree conspiracy and theft under $1,500. 
Seward was arraigned through JP Court 2 and committed to Howard R. Young Correctional Facility in lieu of $176,000 cash bail, and Mouton was arraigned through JP Court 11 and committed to Howard R. Young Correctional Facility in lieu of $80,500 cash bail. 
Previously, Newark Police arrested Robert L. Adger, 29, of Warwick, Md., in this case.
Visit this website to receive a UD Crime Alert email whenever an article about a police investigation is posted on UDaily.