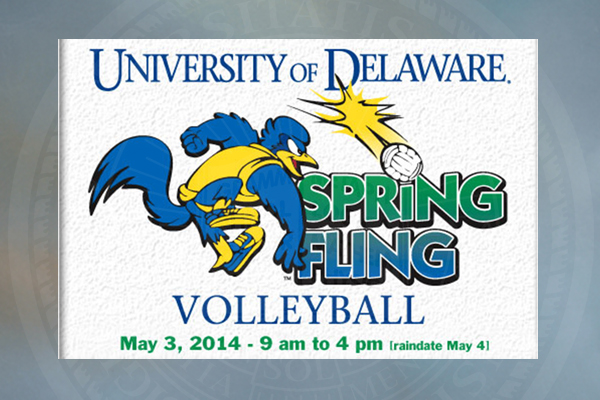 May 3: Volleyball Spring Fling
UD volleyball to host annual Spring Fling tournament
1:51 p.m., April 11, 2014--The University of Delaware volleyball program will hold its annual Spring Fling tournament beginning at 9 a.m., Saturday, May 3, on the grass surfaces near Delaware Stadium.
This is the fifth year for the outdoor grass tournament, which will feature matches, music, prizes and giveaways.
Rower honored
University of Delaware junior Claire Brown has been named second team Collegiate Rowing Coaches Association All-Region.
Unsung Hero
The One Love Foundation has announced that University of Delaware men's lacrosse standout Elijah Conte has been selected as a winner of the 2016 YRL Unsung Hero Award.
Registration will begin at 8:30 a.m. that day, with tournament play from 9 a.m.-3 p.m. and championship play beginning about 3.
All tams are guaranteed three games.
For details, see the Spring Fling website.