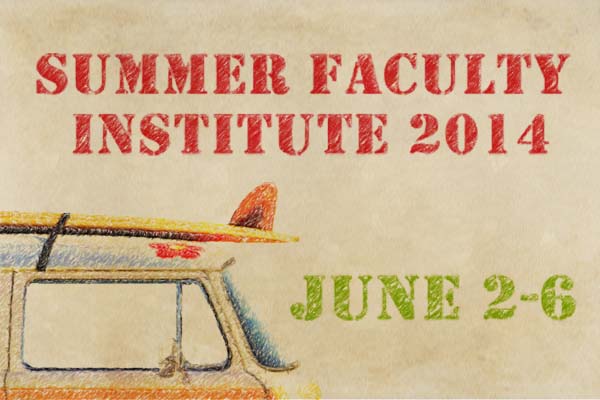 Summer Faculty Institute
University announces Summer Faculty Institute to be held June 2-6
8:18 a.m., April 17, 2014--The University of Delaware's Summer Faculty Institute (SFI) will be held Monday, June 2, through Friday, June 6, with programming in Gore Hall and Mitchell Hall. Breakfast and lunch will be provided.
This year's theme -- "Focused on Learning: Creative Teaching Solutions" -- emphasizes how the student experience is shaped by teaching techniques in the classroom and online. As understanding of learning expands and access to relevant technologies broadens, students are able to participate in their learning in diverse and effective ways.
June 6: UDid It! Picnic
All UD faculty and staff members are invited to attend the annual UDid It! employee appreciation picnic, set from 11 a.m.-1:30 p.m., Monday, June 6, on The Green.
2FA protects you
If you are using two-factor authentication (2FA), even if a hacker has your password, your information is probably safe.
The SFI is the premier event at the University for faculty to take advantage of the latest research and technological advances in classroom and online instruction to improve students' learning. 
Each year the program changes to reflect the latest progress demonstrated by UD faculty, the newest insights from educational research and the latest opportunities presented by technological advances.
Keynote presentation, June 2
The keynote speaker, Christy Price, Carnegie Foundation 2012 Professor of the Year, Dalton State University, will present "EPIC FAIL! If We're Teaching, Why Aren't They Learning? Enhancing Student Achievement of Learning Outcomes with Learning-Centered Teaching."
Plenary session, June 5
Closing plenary speaker, Robbie Melton, associate vice chancellor for learning and educational technology and innovations, Tennessee Board of Regents, will discuss "Creative Teaching and Learning with Emerging Technologies in YOUR Hands."
UD faculty members interested in presenting a session during the institute are welcome to contact ats-info@udel.edu or call 302-831-0640.
Since 1996, the event has offered opportunities to explore the connections among teaching, learning and technology. The SFI offers a weeklong, hands-on curriculum for faculty and others involved in teaching at UD.
To register, submit a session or read more, visit the Summer Faculty Institute website.