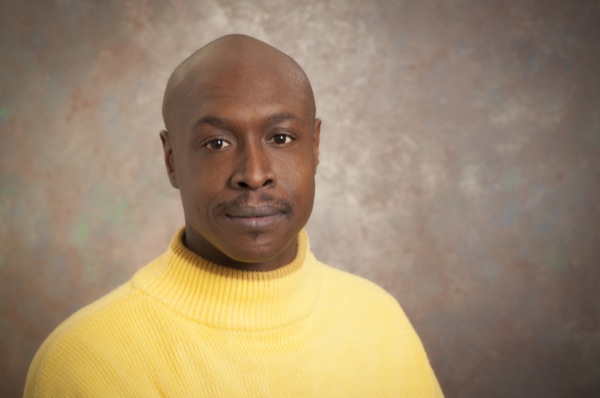 April 4-5: Street art festivities
UD's Payne helps make voices of city heard through art
9:26 a.m., April 3, 2014--An art exhibit in Wilmington, Del., aims to lend a voice to those affected by drugs, violence and other crimes.
The Wilmington Trap Stars Street Art Exhibition at the Delaware Center for the Contemporary Arts (DCCA) began March 22 and runs through June 15 at the Riverfront. It's organized by the University of Delaware Department of Black American Studies, in partnership with the Christina Cultural Arts Center, the DCCA, Creative Vision Factory and Barry's Events.
Chronic wounds
UD's Millicent Sullivan and Kristi Kiick have received a $1.4 million grant from the National Institutes of Health for research that could provide a new approach to the treatment of chronic wounds.
Prof. Heck's legacy
The American Chemical Society is highlighting the legacy of the late Nobel laureate Richard Heck, the Willis F. Harrington Professor Emeritus of Chemistry at the University of Delaware with a digital tribute on its publications website.
On Friday and Saturday, April 4 and 5, live performances and family and community activities will be held at the DCCA, centered around the theme of the exhibit. There will be as many as 25 performing artists — including rappers, poets and dancers — set against the exhibition backdrop. There will be a reception each day, and food and drink will be provided. Some artwork will be for sale.
Art is "one of those universal languages that connects very nicely across class, race and gender," said Yasser Payne, associate professor of Black American studies and chief curator of the exhibit, quoting a colleague. "It's a way to communicate hard issues and becomes a way we can communicate that information in ways people can perceive it."
Payne is a street ethnographer; he studies the culture of urban environments. Several years ago, he recruited 15 men and women from the streets of Wilmington, some with criminal histories, to help conduct research in their own communities. The research subjects became the researchers.
His Participatory Action Research (PAR) project looked at the impact of community violence on Wilmington's East Side and Southbridge neighborhoods. The PAR team conducted surveys of more than 500 people, mostly men, finding that economic factors are predictive of physical violence among men between the ages of 18 and 35. 
Payne said he wanted the art to represent that data, which itself speaks to some of the harsh realities of life on the streets: gun violence, homicide, homelessness, substance abuse, poverty, incarceration and more. Wilmington was recently named the most dangerous small city in America by the real estate site, movoto.com.
Soliciting entries from the community, Payne said the exhibit includes almost 50 artists showcasing up to 200 pieces of art that range from tattoos to graffiti, barbering, sneaker exhibitions and more, including traditional art.
"These are community artists, and I did not realize how much energy and how much art is in these local black and brown neighborhoods in Wilmington," he said, calling the participation an "outpouring."
One such artist is Anthony Lewis, who contributed 15 of his own paintings to the exhibit. Lewis grew up in Camden, N.J., and now lives in Newark, Del. He taught himself how to paint about a year ago by watching YouTube videos, saying that painting helps him cope with his rough upbringing. He lost a cousin to gun violence 15 years ago.
"I suffer from depression and it's a way for me to vent, to release the frustration and pressure that I have. It's therapy for myself," he said. "It's realism, dealing with what I live with in my life."
One of his paintings features a small girl jumping rope in the park, but she's centered in the barrel of a handgun. He calls the piece Crossfire.
"Basically, it's about kids getting caught in the crossfire out here, urban areas, just crazy, people blatantly shooting into crowds," Lewis said.
"Where I lived, there was a lot of single-parent families," he added. "When you don't have nothing to do, you have idle time, get caught in stupid stuff, get caught in the trap. It's easy to get in but it's hard to get out."
While trying to come up with a name for the exhibit, Payne said they struggled with using the term trap.
"The 'trap' is street slang for, often, where drugs are sold and other forms of crime take place," he said.
Rappers and others often use the term to sensationalize crime, making light of its impact and even glorifying it in some instances.
"But since it's the relationship between inequality and crime ... we thought that it was actually perfect," Payne said.
Understanding that people are willing to engage in behaviors they know carry risks — of physical injury, incarceration and even death — is where the science begins, Payne said. And it's this science that has led to the art.
"A lot of time we shut black and brown men, particularly men, down," he said. "But this is them coping and it's therapy; it gives them a platform to talk about some of the issues they are challenged with."
Not all of the artwork deals with such heavy themes, either. Lewis likes to paint with his three young daughters, and the exhibit is giving him a chance to showcase a variety of his pieces. He hopes some of it will resonate with the community.
"It's being involved in something positive, bringing awareness to violence in and around Delaware," Lewis said. "For people in that lifestyle, it might trigger something in them to say 'Let me try to help my community instead of tearing it down.'"
And, he said, it might be the only opportunity some kids in the community may have to be exposed to art. It might inspire them, too.
That was one of Payne's goals, to allow the artists to express the positivity in their communities and to show how rich they are in spite of the challenges.
"Some of the art will represent that," Payne said. "It gives them that other voice."
If you go
The Wilmington Trap Stars Street Art Exhibition at DCCA will run through June 15 during the center's normal visiting hours.
On April 4 and 5, a special weekend of performing arts and family activities will take place at DCCA. On Friday, April 4, a reception will be held from 6-7 p.m., while the entire event runs from 6-10 p.m. On Saturday, April 5, the day's events take place from noon until 4 p.m., with a reception from noon until 1 p.m.
Article by Kelly April Tyrrell
Photo by Ambre Alexander Payne