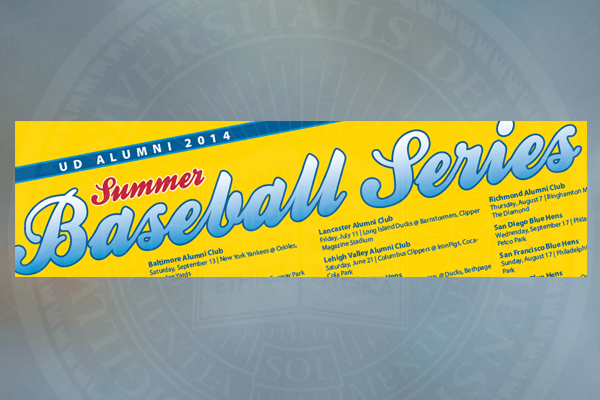 Alumni baseball series
University announces 2014 UD Alumni Summer Baseball Series
4:19 p.m., April 4, 2014--The University of Delaware Office of Alumni Relations has announced the 2014 Summer Baseball Series, which will feature games from coast to coast throughout the summer.
This year's schedule features games in the majors and the minors, starting this month and continuing into September.
'Resilience Engineering'
The University of Delaware's Nii Attoh-Okine recently published a new book with Cambridge University Press, "Resilience Engineering: Models and Analysis."
Reviresco June run
UD ROTC cadets will run from New York City to Miami this month to raise awareness about veterans' affairs.
For details, see the Alumni Summer Baseball Series website.
Those games that feature the "Details" icon are open for registration. For those without the icon, registration will be coming soon.