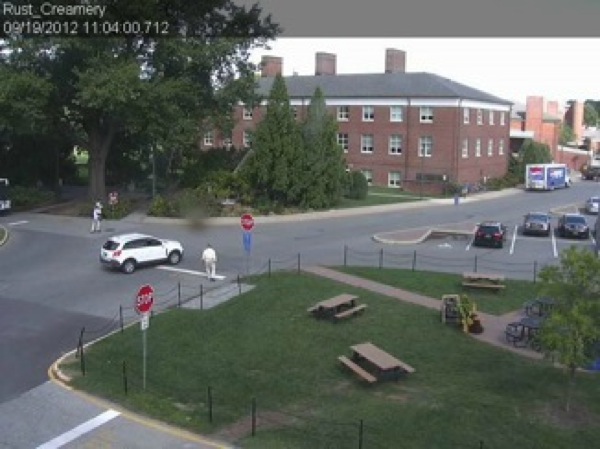 Theft investigation
UD Police investigate thefts in south campus parking lots
6:20 p.m., Sept. 19, 2012--University of Delaware Police are investigating several incidents of someone breaking into vehicles parked in south campus parking lots on Wednesday, Sept. 19.
During these incidents, which occurred between 11:04 and 11:53 a.m., the suspect backed in next to the vehicles, shattered glass and then entered the vehicles, removing stereos and parts. 
UD Police have released a surveillance photo that shows a vehicle connected to the incidents -- a white SUV, possibly a Saturn Vue.
Anyone with questions or information is asked to contact UD Police at 302-831-2222.
Safety tips
Members of the University community are reminded to follow these basic safety tips:
• Lock your doors.
• Don't leave valuables, such as computers, telephones or text books, in plain view.
• Park in well lit, densely populated areas.
• Be on the look out for anyone who looks out of place and call 911 immediately to report any suspicious behavior.