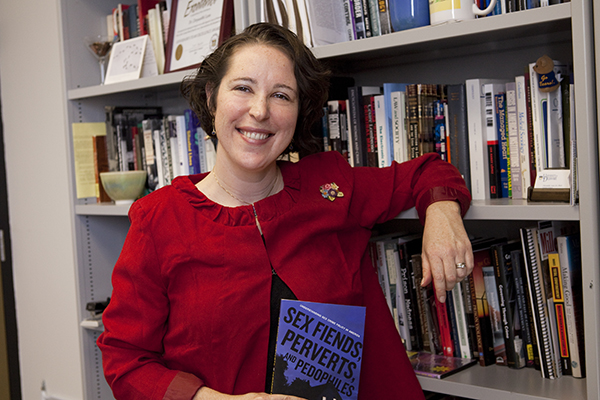 Oct. 18: 'Sorting Out the Bad Guys'
UD's Leon to speak on issues in assessment of sexual offenders
8:06 a.m., Sept. 26, 2012--Chrysanthi Leon, assistant professor of sociology at the University of Delaware, will speak on the topic "Sorting Out the Bad Guys: Ethical and Feminist Issues in the Assessment of Sexual Offenders" at 6 p.m., Thursday, Oct. 18, in 103 Gore Hall.
Leon, author of the new book Sex Fiends, Perverts and Pedophiles: Understanding Sex Crime Policy in America, will talk about the problematic assessment and management of men convicted of sexual offenses.
June 5: Blue Hen 5K
University of Delaware graduates planning to attend Alumni Weekend are encouraged to register for the annual Blue Hen 5K walk and run, which will be held Sunday morning, June 5.
June 6-9: Food and culture series
The 20th annual June Lecture Series at the Osher Lifelong Learning Institute at UD in Wilmington will be held June 6-9. Titled 'June a la Carte,' this year's program focuses on great political documents, feminism, world politics and a Newark cuisine sampler.
She will discuss the ethical concerns regarding the judgment calls made by entry level correctional officers and treatment workers while assessing the necessary punishment and treatment options for convicted sex offenders.
A reception will follow the discussion.