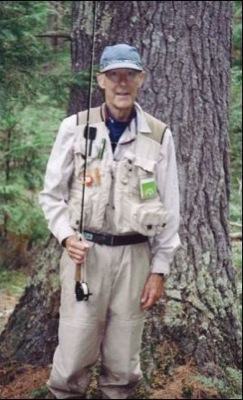 Gold Alert
Newark Police issue Gold Alert for 64-year-old man
(Editor's note: This article was updated at 1:30 p.m., Monday, Sept. 17.)
10:47 a.m., Sept. 14, 2012--The Newark Police Department has issued a Gold Alert and is searching for John Dohms, a 64-year-old man who is overdue in returning to his residence located in the 100 block of East Cleveland Avenue.
Dohms, a retired University of Delaware professor who suffers from dementia, was last seen on Thursday.
June 6: UDid It! Picnic
All UD faculty and staff members are invited to attend the annual UDid It! employee appreciation picnic, set from 11 a.m.-1:30 p.m., Monday, June 6, on The Green.
2FA protects you
If you are using two-factor authentication (2FA), even if a hacker has your password, your information is probably safe.
Dohms is described as a white male, 6-feet 1-inch tall and 165 pounds with gray hair and blue eyes. He was last seen wearing a bright green button down shirt, green socks with white tennis shoes and khaki shorts, and might have a set of binoculars in his possession. Also, he has a MedicAlert bracelet on his left wrist.
He is known to frequent stores in and around Main Street, the Pomeroy Trail, city and state parkland off Paper Milll Road and University of Delaware facilities.
He also frequents trails in and around White Clay Creek State Park and was last seen walking northbound on Creek Road into White Clay Creek State Park at about 3 p.m., Thursday, the day he went missing. Maryland State Police, using a bloodhound, confirmed his presence on Creek Road and state parkland however he was not found during a terrain search Friday by Delaware State Police Academy recruits and Delaware Department of Natural Resources and Environmental Control park rangers.
Volunteer search and rescue teams were called in and conducted searches Friday night and Saturday.
On Saturday evening, a person matching Dohms' description was spotted on Little Baltimore Road near North Star Elementary School and an additional tip had a person of that description near the Hockessin Post Office. A Baltimore County Police bloodhound confirmed his presence in the Little Baltimore Road area.
Newark Police are asking for the public's assistance and encourage residents of northern Newark, Hockessin and southern Chester County, Pa., to check their sheds, outbuildings, cars, under decks, or other places of shelter.
If anyone has information on his whereabouts, call 911 immediately to report his location.