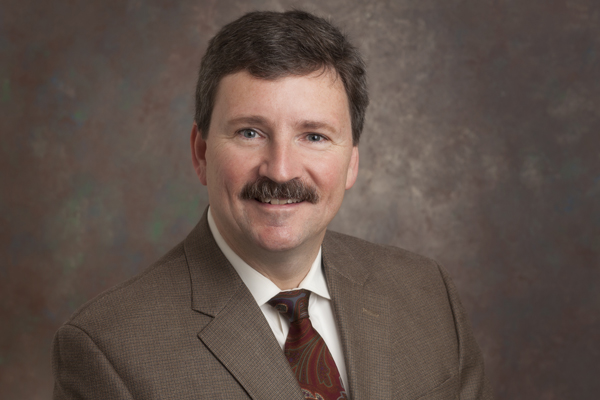 New health sciences research leader
Flynn brings medical school experience to UD's College of Health Sciences
9:38 a.m., Sept. 20, 2012--Daniel Flynn, formerly with Commonwealth Medical College in Scranton, Pa., has joined the University of Delaware College of Health Sciences (CHS) as associate dean for research and Unidel Chair.
Flynn brings considerable experience as a researcher, with over $40 million in support during his career and 20 years of National Institutes of Health R01 funding for his work on signals that regulate invasion in breast cancer.  He also has 20 years' experience in teaching medical students and graduate students, as well as an extensive track record in developing mentoring programs and organizing core facilities.
'Resilience Engineering'
The University of Delaware's Nii Attoh-Okine recently published a new book with Cambridge University Press, "Resilience Engineering: Models and Analysis."
Reviresco June run
UD ROTC cadets will run from New York City to Miami this month to raise awareness about veterans' affairs.
"I believe changes in health care reform are going to effect changes in our national research priorities," Flynn says, "and I feel that CHS is uniquely positioned to engage in research that is highly relevant to this new era of health care. I want to be a part of this college's mission and was drawn by the enthusiastic and compelling vision of CHS leadership."
His plans for building the college's research programs will be carried out in three phases.
"I want to first set up an infrastructure that helps faculty obtain grants to support their research projects," he says, "and then work to develop research teams focused on health conditions that are prominent in Delaware. Finally, we will implement our research findings here in Delaware in order to help patient populations achieve and sustain good health."
Flynn arrives at UD just as CHS is beginning to implement its vision for a new "health community by design" on the STAR Campus. When the first building is completed on the site early in 2014, it will house not only clinical and teaching spaces but also core labs and shared research facilities.
"These facilities will encourage basic scientists, clinicians, physician scholars, and undergraduate and graduate students to work together doing translational research in an environment that erases barriers across disciplines while also maximizing investment," Flynn says.
Kathleen Matt, CHS dean and executive director of the Delaware Health Sciences Alliance, also points to business opportunities on the STAR Campus that will be enhanced by Flynn's experience.
"We plan to work on-site with companies and businesses involved with health care delivery, outpatient services, biotech companies, medical device companies, and others," she says. "In addition to his skills as a researcher and administrator, Dan is the scientific founder of a successful biotech company, Protea Biosciences, that now employs 53 people, and he continues to serve on the company's board of directors."
"Dan can help our college advance in entrepreneurship," she adds. "We are very fortunate to have him on our administrative team and our faculty as we enter a new era of translational research, transformative education, and community outreach on the STAR Campus."
About Daniel Flynn
Daniel Flynn spent four years as the founding associate dean for research and economic development at the Commonwealth Medical College, a new medical school in Scranton, Pa., prior to coming to Newark, Del. There, he oversaw all research activities of the college, including the office of sponsored programs, research compliance, and technology transfer. He previously spent 17 years at West Virginia University, where he most recently served as professor and deputy director of the Mary Babb Randolph Cancer Center. 
Flynn has also served on an editorial board, on advisory committees to the National Institutes of Health and Association of American Medical Colleges, and as an active member of NIH study sections for the past 12 years.
He earned his bachelor of science degree in microbiology from the University of Maryland, College Park, in 1981 and his doctorate in virology from North Carolina State University in 1988. He completed postdoctoral studies at the University of Virginia in 1992 in the area of oncogenes and signal transduction.
Article by Diane Kukich
Photo by Ambre Alexander