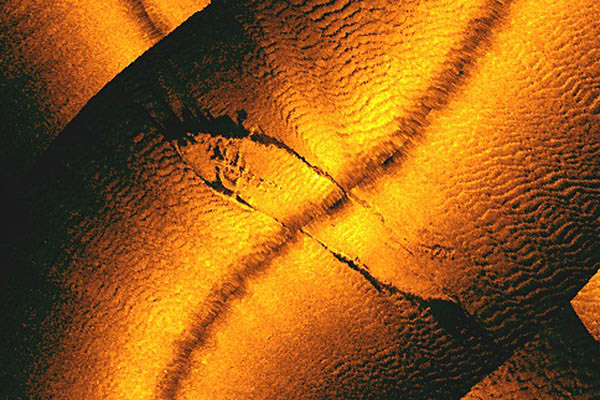 Coast Day lectures
Shipwrecks, marine mammals, fisheries topics of Coast Day lectures Oct. 7
9:33 a.m., Sept. 25, 2012--From shipwreck discoveries to sea turtles, Coast Day 2012 lectures will cover research and rescue efforts underway near Delaware's shores.
Coast Day is on Sunday, Oct. 7, at the University of Delaware's Hugh R. Sharp Campus in Lewes, and all lectures will be in Room 202 of the Cannon Lab.
From graduates, faculty
As it neared time for the processional to open the University of Delaware Commencement ceremonies, graduating students and faculty members shared their feelings about what the event means to them.
Doctoral hooding
It was a day of triumph, cheers and collective relief as more than 160 students from 21 nations participated in the University of Delaware's Doctoral Hooding Convocation held Friday morning on The Green.
The series kicks off at 1 p.m. with Mike Greco, fisheries scientist with the Delaware Division of Fish and Wildlife, explaining "Bottom Trawl Surveys of the Delaware Bay." Greco's presentation will focus on the state's stock assessment surveys used to monitor the status of important species populations and to maintain the health and productivity of the fishery.
At 2 p.m. Art Trembanis, UD assistant professor of geological sciences and oceanography, will discuss "Exploring the Wreck of the W.R. Grace." Trembanis will recount his research group's identification of a shipwreck caused by a hurricane that occurred more than a century ago near the coast of Cape Henlopen.
At 3 p.m., the lecture is "Marine Mammals and Sea Turtles of the Delaware Coast" with Suzanne Thurman of the MERR Institute. Thurman will speak about sea turtles and marine mammals and the conservation of these sea creatures.
"These lectures give Coast Day attendees a chance to delve into topics of local interest and ask questions about what's happening in the field," said event chair John Ewart of Delaware Sea Grant, which presents the event with UD's College of Earth, Ocean, and Environment.
Coast Day is sponsored by DuPont Clear into the Future, Overseas Shipholding Group, Inc., UTEC Survey Inc., WMDT—CW-3, Delaware Department of Natural Resources and Environmental Control, and the National Oceanic and Atmospheric Administration.
The event is rain or shine, with free admission and parking. Tweet along with the hashtag #DECoastDay on Twitter.
Note to the UD community: Free bus transportation to Lewes from Newark will be available for UD students and employees. Learn more.
Article by Teresa Messmore
Photo courtesy of Art Trembanis