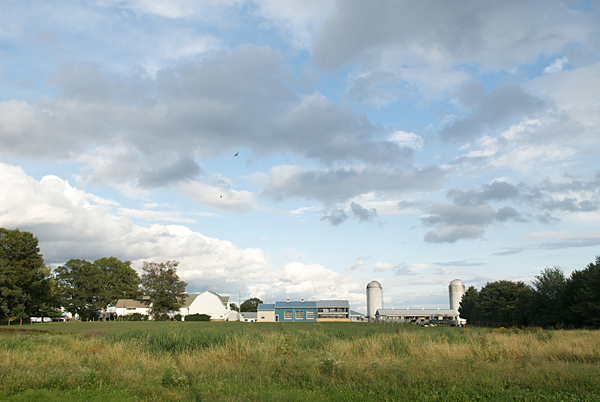 Sustainable campus
UD community invited to submit grant applications for environmental projects
2:37 p.m., Oct. 16, 2012--The University of Delaware Sustainability Task Force invites the UD community to submit grant applications for projects that address sustainability issues.
The task force will be awarding $20,000 in grants to selected projects, with preference given to projects that are consistent with the goals of the University Climate Action Plan and the mission of the task force.
June 6: UDid It! Picnic
All UD faculty and staff members are invited to attend the annual UDid It! employee appreciation picnic, set from 11 a.m.-1:30 p.m., Monday, June 6, on The Green.
2FA protects you
If you are using two-factor authentication (2FA), even if a hacker has your password, your information is probably safe.
Faculty and staff created the University of Delaware Sustainability Fund (UDSF) to stimulate innovative opportunities to develop a more sustainable campus.
"Last year we funded many great projects and helped sustainable ideas turn into tangibles actions," said Jimmy Howard, chair of the UDSF working group. "This year we want to continue our tradition of funding exciting and innovative ideas that contribute to the University's sustainability goals. We also hope to see an increase in undergraduate and graduate project submissions."
Students, faculty, staff and alumni can apply, although alumni must partner with a current student or faculty member. Ideal projects involve collaboration across groups, have an educational impact on the applicant or the UD community and create a positive impact outside UD. Projects should also be completed within a one-year timeline.
Several past projects have shown groundbreaking results. For example, the College of Agriculture and Natural Resources received a sustainability grant in 2009 to convert a poorly producing pasture into wetlands on the Newark farm, resulting in better habitat and reducing flooding downstream. The fund also made possible the first "green roof" on campus on Colburn Laboratory.
Applicants should submit applications electronically no later than Nov. 23 and will be notified of funding decisions before Dec. 23.
Any groups that have a well-developed idea and would like to further discuss the project should contact McDermott or Sustainability Task Force co-chairs Anne-Marie Crossan or John Madsen at ud-sustainability@udel.edu. 
To download a grant application, learn more about previous projects, get ideas from example projects or make a donation to the fund, visit the UDSF webpage.
Photo by Danielle Quigley