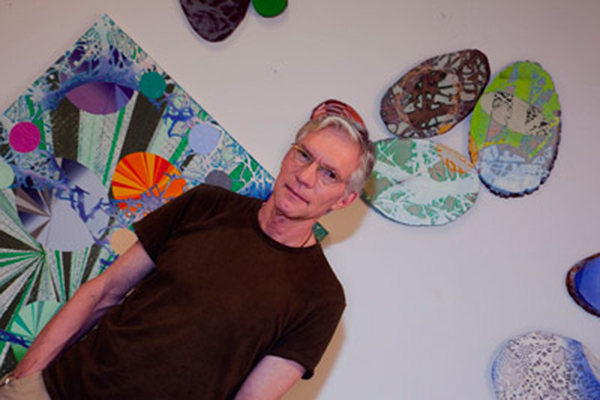 Multiple exhibits
Straight to display work in Delaware Art Museum's centennial juried exhibition
8:50 a.m., Oct. 8, 2012--The University of Delaware's Robert Straight, an artist and professor regarded for his abstractionist paintings, will be one of many local artists featured at the Delaware Art Museum's centennial juried exhibition.
In November 2011, the Delaware Art Museum began celebrating 100 years of supporting the visual arts in its community through its collection, exhibitions, and programs. To commemorate the museum's past annual exhibitions of painting and crafts — combined to form the biennial in 1989 — a juried centennial will be on view from Oct. 20 through Jan. 13, 2013.
'Resilience Engineering'
The University of Delaware's Nii Attoh-Okine recently published a new book with Cambridge University Press, "Resilience Engineering: Models and Analysis."
Reviresco June run
UD ROTC cadets will run from New York City to Miami this month to raise awareness about veterans' affairs.
The exhibition will feature a variety of media — drawing, painting, sculpture, photography, video, and installation — and will include artists living either within the state of Delaware or within 100 miles of the museum. 
Guest-juried by John B. Ravenal, the Sydney and Frances Lewis Family Curator of Modern and Contemporary Art at the Virginia Museum of Fine Arts, the centennial exhibition celebrates the tradition of juried exhibitions in Delaware and the surrounding region while identifying the artistic trends that will characterize the region's future.
Straight's paintings are regarded for their dense layers, vibrant colors, intricate surface patterns, detailed paint application and attention to nature. 
This is one of two exhibits in which he is participating this fall. The other is a "Surface as Signifier" exhibition that will be on display at Camden County College, from Oct. 10 through Nov. 1. 
Exhibit information, included images from the participating artists, can be found at the site's Facebook page.