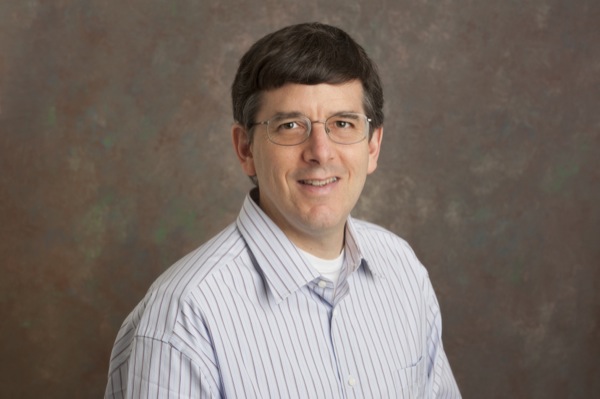 Science Café
Informal talks cover topics ranging from wind energy to urban forests
3:09 p.m., Oct. 17, 2012--The Center for Science, Ethics and Public Policy Program (SEPP) at the University of Delaware has announced this semester's schedule for its Science Café program. 
Each meeting will be held at Deer Park Tavern, 108 W. Main St., beginning at 5:30 p.m. and will allow students, faculty and community members to discuss various scientific issues in an informal setting.
From graduates, faculty
As it neared time for the processional to open the University of Delaware Commencement ceremonies, graduating students and faculty members shared their feelings about what the event means to them.
Doctoral hooding
It was a day of triumph, cheers and collective relief as more than 160 students from 21 nations participated in the University of Delaware's Doctoral Hooding Convocation held Friday morning on The Green.
On Wednesday, Oct. 24, Adam Rome, associate professor of history and English, will present "Loving Nature and Hating Nature."
On Monday, Nov. 5, Cristina Archer, associate professor of physical ocean science and engineering, will discuss "The Challenges of a Wind-Based Energy System."
On Monday, Nov. 19, David Wunsch, state geologist and director of the Delaware Geological Survey will give his talk "A History and Survey of State Geological Surveys."
On Wednesday, Dec. 5, Greg Shriver, associate professor of wildlife ecology, and Vince D'Amico of the U.S. Forest Service will present "Pre-Apocalyptic Urban Forest Ecology: An Intragalactic Perspective from Newark."
Science Cafés began in the United Kingdom as an informal way for scientists to share basic information about their research and its public benefits. The series is supported by the UD Office of the Provost and the Delaware NSF program EPSCoR. Each meeting is free and open to the public and includes food and refreshments.
Article by Juan Guerrero
Photo by Evan Krape