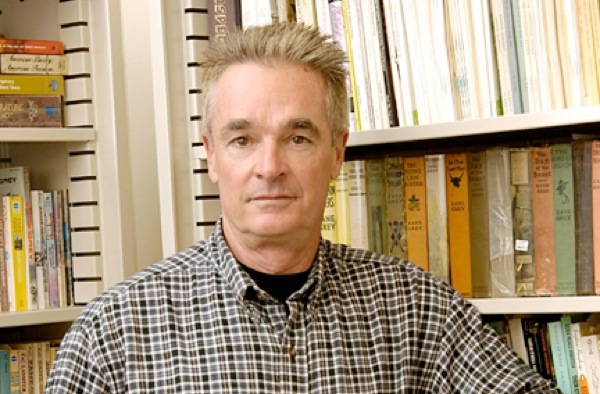 UDLAPS talk
Scholar in the Library series to feature Pauly on early American sport
10:29 a.m., Oct. 10, 2012--The University of Delaware Library has announced that Thomas H. Pauly, Professor Emeritus of English, will present "The Rapid Transformation of Early American Sport" at noon, Wednesday, Nov. 7, in the Class of 1941 Lecture Room in the Morris Library as part of the University of Delaware Library Assembly of Professional Staff (UDLAPS) Scholar in the Library series.
The brown-bag luncheon program is open to the public. Light refreshments will be available.
June 6: UDid It! Picnic
All UD faculty and staff members are invited to attend the annual UDid It! employee appreciation picnic, set from 11 a.m.-1:30 p.m., Monday, June 6, on The Green.
2FA protects you
If you are using two-factor authentication (2FA), even if a hacker has your password, your information is probably safe.
Pauly's presentation will draw on his latest work, Game Faces: Five Early American Champions and the Sports They Changed, published by the University of Nebraska Press in 2012.
The volume blends biography and cultural history in its depiction of five significant but now nearly forgotten athletes of the late-19th and early-20th centuries who transformed their individual sports and sports culture as a whole: English cyclist Tom Stevens (1854-1930) who rode a high-wheel bicycle around the world; American explorer Fanny Bullock Workman (1859-1925), who completed seven expeditions into the Himalayas; American football player and coach Bill Reid (1878-1976), whose efforts saved the once brutal sport from a governmental ban; American tennis champion May Sutton (1886-1975), who became the first woman to win at Wimbledon; and American auto racer Barney Oldfield (1878-1946), whose showmanship and record-breaking speed led to the addition of his name to the American vernacular ("Who do you think you are, Barney Oldfield?").