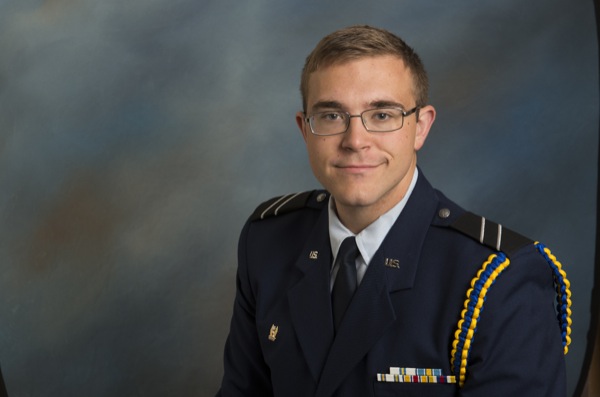 Educational odyssey
UD undergrad shares winding path to engineering
11:58 a.m., Oct. 15, 2012--Arriving on campus as a college freshman can be overwhelming. Not only are students adjusting to a new educational environment, they must choose a major that could potentially shape their future. 
While some know what path their future will take, many struggle, wondering where to begin? 
'Resilience Engineering'
The University of Delaware's Nii Attoh-Okine recently published a new book with Cambridge University Press, "Resilience Engineering: Models and Analysis."
Reviresco June run
UD ROTC cadets will run from New York City to Miami this month to raise awareness about veterans' affairs.
For Robert Morgan, now a junior at the University of Delaware, discovering his true passion was a winding journey that led to mechanical engineering.
As a student in the UD Associate in Arts Program in Dover, Morgan initially considered a variety of majors — music education, university studies and accounting, among others.
"If it were not for my freshman English class, I probably wouldn't have known what I wanted to do with my life," he recalled.
During the class, Morgan wrote a paper discussing technological advancements in aircraft design, specifically concentrating on the F-22 Raptor. The F-22 Raptor is a jet that is considered among the most outstanding fighter planes due to its stealth technology capabilities. 
Inspired by how much he enjoyed writing the paper, Morgan began researching mechanical engineering as a career option and discovered that UD offered an aerospace concentration. He worked with his academic adviser at the time, Renee Fisher, and Charles Shermeyer, assistant dean of undergraduate affairs in engineering, to transition from the Associate in Arts Program in Dover to the College of Engineering on UD's main campus in Newark. 
At this same time, he became a cadet in the University's Air Force Reserve Officer Training Corps (AFROTC) in order to improve himself as an individual and to build his leadership skills. 
"My ties to the Air Force are strong. My dad and brother are both enlisted personnel and I felt that UD's ROTC would enable me to join them as an Air Force officer," Morgan said. 
Michael L. Vaughan, senior assistant dean of academic affairs in engineering, first met Morgan in EGGG lab – classes devoted to showing prospective students what engineering has to offer. While talking with him, Vaughan realized that not many associate of arts students pursue engineering. He was intrigued to learn Morgan was initially admitted to UD's main campus but decided to pursue the Associate in Arts Program to gain experience and background before choosing a major.
"Robert's pathway shows a tenacity and perseverance to follow his dream," Vaughan said. 
Today, Morgan is the deputy squadron commander (vice president) for the AFROTC Arnold Air Society, a registered student organization on campus. He has completed his associate degree and is on target to graduate with his engineering degree in 2016.
Looking back on his journey, Morgan remains grateful to Fisher and Shermeyer for helping him navigate academia and find his desired career path.
"I come into this semester with so much confidence because of the Associate in Arts Program and the support of my advisers," Morgan said.
Article by Megan Marschall
Photo by Kathy F. Atkinson