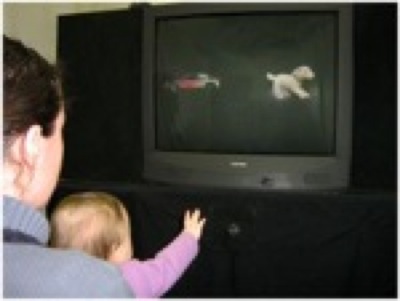 Learning language
Project studies how children learn language
4:01 p.m., Oct. 1, 2012--Parents and their young children are needed for the Infant Language Project at the University of Delaware, which is trying to find out how children learn language.
The project -- directed by Roberta Golkinoff, H. Rodney Sharp Chair in the School of Education -- includes studies for children up to 4 years of age that explore various aspects of the language-learning process.
June 6: UDid It! Picnic
All UD faculty and staff members are invited to attend the annual UDid It! employee appreciation picnic, set from 11 a.m.-1:30 p.m., Monday, June 6, on The Green.
2FA protects you
If you are using two-factor authentication (2FA), even if a hacker has your password, your information is probably safe.
During a 30-minute visit to the lab, research assistants play with children to help them feel comfortable in new surroundings. Then they present a short game or show a movie and monitor children's eye movements. 
To sign up, visit http://www.udel.edu/ILP/signup/ or call 302-831-2073. Questions? Send email to udinfantlab@gmail.com.