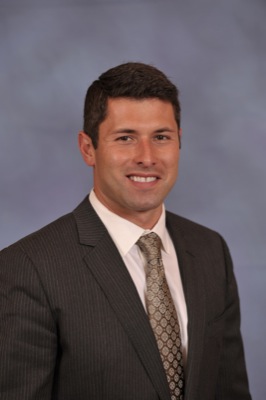 For the Record, Oct. 26, 2012
University faculty members report recent publications, service
8:32 a.m., Oct. 26, 2012--For the Record provides information about recent professional activities of University of Delaware faculty, staff, students and alumni.
Recent publications and service include the following:
From graduates, faculty
As it neared time for the processional to open the University of Delaware Commencement ceremonies, graduating students and faculty members shared their feelings about what the event means to them.
Doctoral hooding
It was a day of triumph, cheers and collective relief as more than 160 students from 21 nations participated in the University of Delaware's Doctoral Hooding Convocation held Friday morning on The Green.
Honors
Adam Vitale, a 2001 alumnus of the Department of Hotel, Restaurant and Institutional Management, has been named chair of Next Generation group for the National Beer Wholesalers Association. The group was established in 2011 to bring future leaders together to learn more about the beer distribution industry, to get more involved with the NBWA and to network with beer distributors from all areas of the country representing all brands. The group met under Vitale's leadership last week in San Diego as part of the NBWA's 75th annual convention.
Presentations
Tsu-Wei Chou, Pierre S. du Pont Chair of Engineering, delivered an invited plenary lecture at the 17th National Composite Conference (NCCM-17) in Beijing, China. The bi-annual conference is sponsored by the four key Chinese professional societies in aeronautics, aerospace, mechanics and composites. This year's conference theme was the science, technology and application of composites. Chou's lecture focused on his current research on carbon nanotube based continuous fibers and composites. Chou's interactions with world composites communities in Europe and Asia began in the 1970s, leading him to develop close collaborations with Chinese institutes including the Suzhou Institute of Nanotech and Nanobionics in the processing of carbon nanotube fibers; Tongji University in electro-mechanical property characterization and Beijing University of Technology in the simulation and modeling of material behavior. Over the years, he has spent sabbaticals in the United Kingdom, Germany and Asian countries, and served as a liaison scientist at the U.S. Office of Naval Research in London for composites technology assessment.
Margaret D. Stetz, Mae and Robert Carter Professor of Women's Studies and professor of humanities, presented a paper, "The Robert Brownings of Wimpole Street," at the Victorians Institute conference ("Victorian Mixed Media"), which was held Oct 19 at Virginia Commonwealth University in Richmond, Va. The year 2012 is the 200th anniversary of the birth of the poet Robert Browning, and her paper explored popular representations of him, especially in Rudolf Besier's 1930 play The Barretts of Wimpole Street. At the same conference, she also chaired a panel on 19th century literature titled "Poetry Mix."
William Matthaeus, professor of physics and astronomy, is teaching and lecturing this semester in Italy, where he also is helping to organize a November workshop. He has worked at the University of Calabria, the University of Florence and the Abdus Salam International Center for Theoretical Physics in Trieste, an international institution of advanced education in the sciences, particularly for students from developing nations. This is Matthaeus' fourth year of lecturing at the international center, on topics from computational physics to space weather. The November conference he is co-organizing is the Third Arcetri Workshop on Plasma Astrophysics, to be held at the University of Florence in Arcetri, near the villa where Galileo once lived.
Press
Laura Dattaro, a 2009 graduate of UD, wrote a bylined story in the Science section of the Oct. 23 issue of The New York Times concerning the federal budget and its impact on scientific conferences.
Environmental journalism students in a class taught by McKay Jenkins, Tilghman Professor of English, recently wrote articles for The Review about pesticide spraying on campus and were featured in a blog entry posted at SafeLawns.org.
Publications
Carla Guerrón Montero, associate professor of anthropology and director of the Latin American and Iberian Studies Program, published the following chapter book and paper in congress proceedings: "All in One Pot: The Place of Rice and Beans in Panama's Regional and National Cuisine," in Rice and Beans: A Unique Dish in a Hundred Places, eds. Livia Barbosa and Richard Wilk, London: Berg Publishers, pp. 161-180, and "Construyendo la Ciudadanía Plural desde los Márgenes en el Estado de Bahía, Brasil" ("Constructing Plural Citizenship from the Margins in the state of Bahia, Brazil"), Congress Proceedings of the XXXIV International Americanistic Studies Congress, Perugia, Italy.
Service
Carla Guerrón Montero, associate professor of anthropology and director of the Latin American and Iberian Studies Program has been appointed co-chair of the Committee on World Anthropologies (CWA) of the American Anthropological Association, the largest association of anthropologists in the world. She waselected member of the committee in 2011 and will start her term as co-chair in November.
Humanitarian Hospitality Society members went to Milburn Orchards recently and picked 62 pounds of apples to deliver to the Food Bank of Delaware. The members received positive feedback from the Food Bank and hope to continue working in the future to assist in the good cause. The Humanitarian Hospitality Society, a community service organization, meets on Mondays at 8 p.m. in 304 Gore Hall.
To submit information to be included in For the Record, write to ud-ocm@udel.edu.