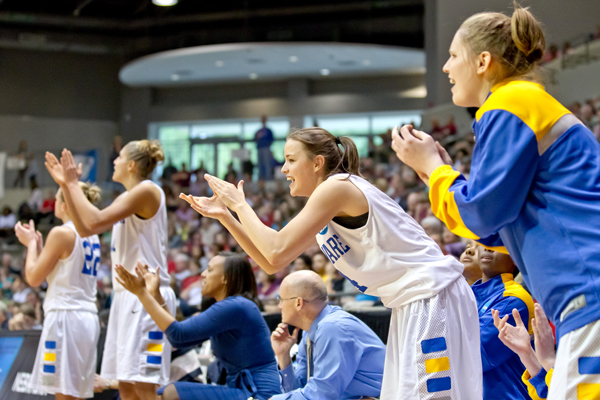 Oct. 12: Blue Hens Madness
UD to tip-off basketball season with Blue Hens Madness at The Bob
9:33 a.m., Oct. 10, 2012--University of Delaware Athletics will open the 2012-13 basketball season with a special Blue Hens Madness event at 7:30 p.m., Friday, Oct. 12, at the Bob Carpenter Center.
Fans of all ages are invited to attend. The event is free but students and fans are asked to register online in advance at the Blue Hens Madness website.
Rower honored
University of Delaware junior Claire Brown has been named second team Collegiate Rowing Coaches Association All-Region.
Unsung Hero
The One Love Foundation has announced that University of Delaware men's lacrosse standout Elijah Conte has been selected as a winner of the 2016 YRL Unsung Hero Award.
Those who attend are encouraged to bring a nonperishable food item to be donated to the Food Bank of Delaware.
Blue Hens Madness will feature special player introductions for members of the UD men's and women's basketball teams, performances by the cheerleaders, dance team, band and mascot YoUDee, music by DJ Andrew Hugh, a performance by the Air Elite Dunk Team and intrasquad team scrimmages.
There also will be shooting contests and a youth dunk competition sponsored by the Future Hens Club.