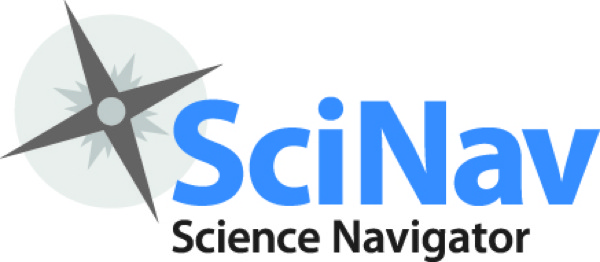 New research tool
Website connects prospective students, researchers with UD professors
8:45 a.m., Oct. 2, 2012--A Science Navigator website, SciNav — a new tool to connect prospective students and researchers to professors at the University of Delaware — has been officially launched, the Delaware Biotechnology Institute (DBI) has announced. 
SciNav serves as a web portal to advertise and promote UD life science and related science, technology and engineering (STEM) programs. The site will be promoted to thousands of prospective graduate students at various national and regional meetings. 
Chronic wounds
UD's Millicent Sullivan and Kristi Kiick have received a $1.4 million grant from the National Institutes of Health for research that could provide a new approach to the treatment of chronic wounds.
Prof. Heck's legacy
The American Chemical Society is highlighting the legacy of the late Nobel laureate Richard Heck, the Willis F. Harrington Professor Emeritus of Chemistry at the University of Delaware with a digital tribute on its publications website.
"We created this website so that prospective graduate students can easily find programs and professors at UD who share their interests," said John Koh, professor of chemistry and biochemistry, and associate director of DBI. "We wanted it to be simple to use with as few clicks of the mouse as possible, but with maximum information. We wanted to make it easy to connect people with research programs at UD —as easy as one might expect when shopping on Amazon or Home Depot websites."
SciNav addresses two challenges that are faced by faculty and students. Students looking at graduate programs need an easy way to find and explore research programs at UD. It can take hours to click through dozens of departments spread out over UD's seven colleges. Faculty, on the other hand, have difficulty promoting science programs at UD because there is no single place to direct prospective students to learn about research opportunities at UD.  
"Looking at any university website, you'll see that drilling down to the information pertinent for a student looking to advance their academic career is daunting and takes too long," Koh said. "We've created an easily searchable directory that links to faculty and departmental home pages, as well as other useful links for students — both current and prospective."
As the website grows with more and more faculty signing up, the expectation is that it will be used not only for students to find UD faculty, but also for connecting faculty with each other.
"SciNav is set up to expand to accommodate a myriad of audiences," said Koh. "We plan to see usage anywhere from students looking for faculty, to faculty searches for colleagues, to members of the media needing a subject-matter expert. We're really excited about this database and are looking forward to seeing its potential grow." 
Currently open for UD faculty only, it's easy to sign up. Visit SciNav.udel.edu and click on the "Sign Up" link in the top right of the screen. The creators of SciNav have been mindful that faculty time is precious and have made the sign up a quick and painless process — between five and 10 minutes. Faculty members curate their own listings and describe themselves in a few short sentences. Their listings then offer links to their department or research homepages. Faculty can preview the entry before it goes live and can edit their entry at any time. 
Those who complete registration by Oct. 21 will get a free SciNav mug.
Article by Laura Crozier