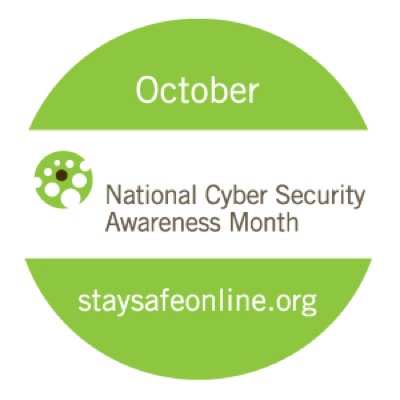 Cyber Security Month
October's message: Information security is everyone's responsibility
9:44 a.m., Oct. 1, 2012--Since 2004, EDUCAUSE, the National Cyber Security Alliance (NCSA) and other national organizations have declared October to be National Cyber Security Awareness Month (NSCAM), and the University of Delaware has joined in this annual effort to promote cyber security. 
This year, UD Information Technologies (IT) is making the "stay safe online" message fun by rolling out a meme contest, humorous videos, weekly security games and helpful tips about cyber security.
June 6: UDid It! Picnic
All UD faculty and staff members are invited to attend the annual UDid It! employee appreciation picnic, set from 11 a.m.-1:30 p.m., Monday, June 6, on The Green.
2FA protects you
If you are using two-factor authentication (2FA), even if a hacker has your password, your information is probably safe.
Throughout October, IT will be posting entertaining and helpful resources such as
Check out the IT Facebook page and @ITatUD Twitter feed all month for more fun videos, interactive games and quizzes.
IT is holding a weekly cyber security meme contest during NCSAM. "We're hoping that students — faculty and staff, too — will send us funny memes about hackers, passwords, identity theft, phishing scams and other cyber security topics," said Karl Hassler, associate director, IT Network and Systems Services. 
See a funny cyber security meme? Have an original one? Submit it to it-memes@udel.edu. Submissions should focus on promoting awareness of cyber security threats in a fun and educational way. 
IT will upload entries to its Facebook and Pinterest pages, featuring the best submissions every Friday. You can help IT select the featured submissions by liking your favorite entries on Facebook, Pinterest or both.
In addition to IT's lighter, educational social media campaign, Hassler said that IT is "asking everyone on campus to take the MS-ISAC (Multi-State Information Sharing and Analysis Center) cyber security pledge." He said that the pledge materials provide an excellent review of the reasons why security is so important and of the common sense steps everyone can take to protect their computers, their information and themselves.  
At the IT Tech Fair, from 10:30 a.m. – 2:30 p.m., Thursday, Oct. 18, in the Trabant Multipurpose Room, stop by the cyber security booth to learn more about the different resources available on campus to help you protect your information and devices. 
Hassler concluded that, "NCSAM serves as an annual reminder about the steps everyone must take to keep the network and our information secure. When each person uses the Internet securely, it is more secure for everyone."
Get involved this month by connecting with IT's Facebook, Twitter and Pinterest feeds for daily updates and by taking the MS-ISAC Cyber Security Pledge.
Article by Sarah E. Meadows