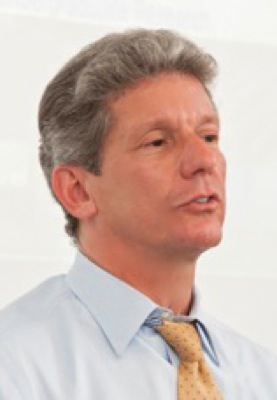 Editorial Board
Jerry Cutler named to Editorial Board of 'Journal of College and University Law'
4:10 p.m., Oct. 17, 2012--Jerry Cutler, director of the University of Delaware's Office of Human Resources, has been selected to serve on the Editorial Board of the Journal of College and University Law.  
The Journal of College and University Law is the official publication of the National Association of College and University Attorneys (NACUA).  Published by the University of Notre Dame Law School, it is the only law review in the United States exclusively devoted to higher education issues. 
'Resilience Engineering'
The University of Delaware's Nii Attoh-Okine recently published a new book with Cambridge University Press, "Resilience Engineering: Models and Analysis."
Reviresco June run
UD ROTC cadets will run from New York City to Miami this month to raise awareness about veterans' affairs.
Editorial Board members have responsibility for monitoring the quality of the Journal and suggesting topics for journal articles. 
"We're pleased that Jerry has been selected to serve on the Editorial Board of this important higher education journal," said Jennifer (J.J.) Davis, vice president for finance and administration. "This is just one example of how the entire HR team strives for excellence in providing the highest quality services to the campus community."