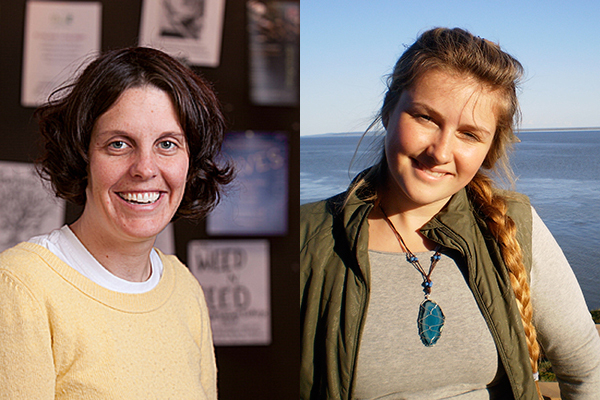 Nov. 30: Sustainability Institute
University to host second annual Regional Sustainability Institute
9:51 a.m., Nov. 26, 2012--The University of Delaware Sustainability Task Force has announced the second annual Regional Sustainability Institute, which will be held Friday, Nov. 30, in the Multipurpose Rooms of the Trabant University Center.
The institute brings together a wide variety of members of the UD community invested in sustainability, with representatives from Maryland, Pennsylvania, Washington, D.C., and New Jersey.
From graduates, faculty
As it neared time for the processional to open the University of Delaware Commencement ceremonies, graduating students and faculty members shared their feelings about what the event means to them.
Doctoral hooding
It was a day of triumph, cheers and collective relief as more than 160 students from 21 nations participated in the University of Delaware's Doctoral Hooding Convocation held Friday morning on The Green.
This year's institute features two keynote speakers and a variety of presentations by UD faculty, staff and students.
The breakfast keynote features Lindsey Lyons, the assistant director of the Center for Sustainability Education at Dickinson College. Before coming to Dickinson College, Lyons developed natural resource conservation and sustainability initiatives in higher education for Oregon State University and Wilson College of Pennsylvania.
Emily Hunter will be featured as the afternoon keynote. Hunter is an environmental advocacy journalist who reports from the frontlines of environmental issues and activist movements. She has worked as the eco-correspondent for MTV News Canada and the eco-blogger for This magazine. Hunter's first book, The Next Eco-Warriors, is an insider's look at the new wave of environmental activism.
Breakout program sessions will feature discussion topics and innovations from UD and regional institutions. Faculty, staff and students at all levels are encouraged to attend. Attendees are encouraged to register if they plan to attend Lyons' morning session, as breakfast refreshments will be provided.