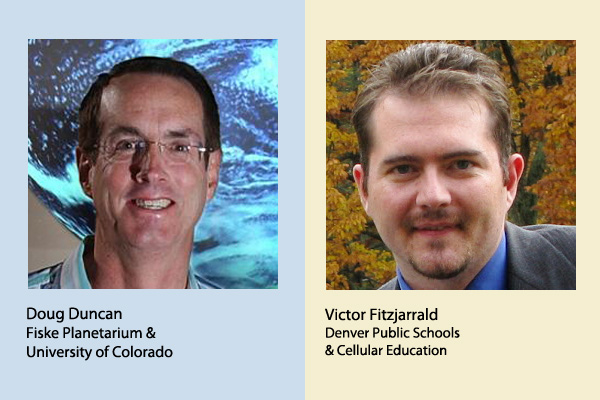 Dec. 7: Tech, student engagement
IT Academic Technology Services presents mini-conference on student engagement
1:37 p.m., Nov. 30, 2012--University of Delaware IT Academic Technology Services (IT-ATS) will present a mini-conference on technology and student engagement from 9 a.m.-1 p.m., Friday, Dec. 7, in the Rodney Room of the Perkins Student Center.
The event will answer such questions as: How do students use their web-enabled devices during your class? Do they use them to bring material to the class discussion and to take notes? Do they access Facebook, YouTube and The Review? Or, do they do all of the above -- and at the same time? Is student engagement affected? What classroom management strategies are available that are consistent with your teaching philosophy?
June 6: UDid It! Picnic
All UD faculty and staff members are invited to attend the annual UDid It! employee appreciation picnic, set from 11 a.m.-1:30 p.m., Monday, June 6, on The Green.
2FA protects you
If you are using two-factor authentication (2FA), even if a hacker has your password, your information is probably safe.
Lunch will be served.
Douglas Duncan, director of astronomical laboratories, director of the Fiske Planetarium and Science Center and professor of astrophysical and planetary sciences at the University of Colorado, will lead a best practices session focused on limiting external distractions and utilizing clickers to promote student interaction. 
On the other side, Victor Fitzjarrald, director of technology for the Denver Center for 21st Century Learning (DC-21) in the Denver Public Schools and founder and CEO of Cellular Education, will champion the use of web-enabled and cellular devices as viable in-class learning tools.
In addition to the presentations, a panel will discuss the impact of web-enabled devices used by students in the classroom.
The panel will be moderated by the Stephen A. Bernhardt, Andrew Kirkpatrick Professor of Writing in UD's Department of English. Panelists include Duncan, Fitzjarrald and UD community members Jill Flynn, assistant professor in the Department of English, and students Hong Yin, a senior studying operations management, and Brian Levine, a junior studying computer engineering.
IT-ATS will also share UD student survey results.
Faculty can visit the event website for more information, to seed questions for the panelists and to register for the event. Registrants can attend in-person for all or a portion of the event, or they can join online for the live broadcast and real-time text chat.
Interested students still have time to voice their opinions through the online survey. These results will be shared with the conference participants.