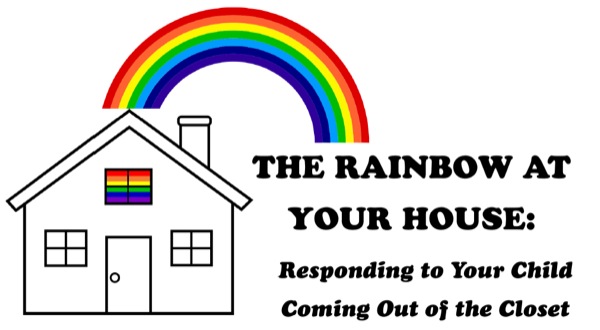 Jan. 16: 'Rainbow at Your House'
OEI announces panel discussion for UD parents of LGBT children
9:18 a.m., Nov. 15, 2012--The University of Delaware Office of Equity and Inclusion (OEI) has announced a panel discussion and networking event for UD parents of LGBT and Questioning children.
The workshop, titled "The Rainbow at your House: Responding to Your Child Coming out of the Closet," will be held on Wednesday, Jan. 16, from 1-3 p.m., in 209/211 Trabant University Center.
June 6: UDid It! Picnic
All UD faculty and staff members are invited to attend the annual UDid It! employee appreciation picnic, set from 11 a.m.-1:30 p.m., Monday, June 6, on The Green.
2FA protects you
If you are using two-factor authentication (2FA), even if a hacker has your password, your information is probably safe.
"Nobody ever said parenting is easy," an OEI representative said, "especially when that unexpected curve ball comes your way."
Research suggests that sexual orientation can show itself as early as 3 years old, and that more children are coming out at a young age, especially during adolescence. 
The Human Rights Campaign surveyed 10,000 LGBT teenagers and revealed that 64 percent of those in high school say they are out and 54 percent of those in middle say they are out of the closet. Statistics also suggests that LGBT youth struggle – and severely – most when they don't have a support system at home and school.
The panel, which is composed of LGBT young people and parents, will address the questions, concerns and "what-if" scenarios many parents (or youth) might grapple with in this situation as they try to create a supportive home. Following the panel, a break-out networking event will commence for more candid conversations, aimed at preparing for the news and ways to make the conversation less awkward for everyone.
"The LGBT caucus happily endorses OEI's creation of this program," said Stefanie Hansen, co-chair of the caucus. "A healthy and loving home makes all the difference in a person's life, even into adulthood. Events like this promote support and understanding of LGBT youth and help prevent them from turning to drugs, alcohol, and even suicide. We believe this is a great resource and encourage parents to attend."
Those with questions about this workshop, or any workshops offered by OEI, can contact the Office of Equity and Inclusion at 831-8063. To register for the workshop, visit this link and click on the date of the workshop.