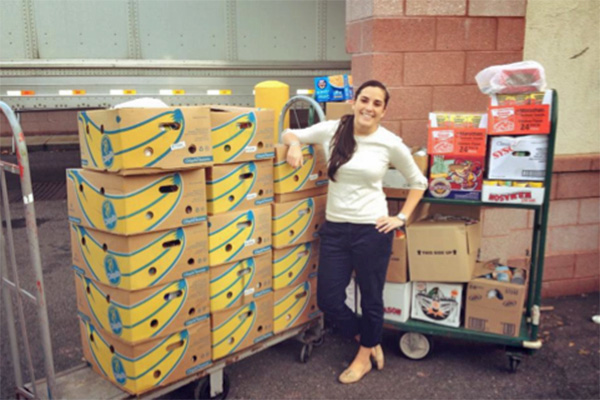 For the Record, Nov. 30, 2012
Campus community reports recent exhibitions, presentations, service
10:45 a.m., Nov. 30, 2012--For the Record provides information about recent professional activities of University of Delaware faculty, staff, students and alumni.
Recent exhibitions, presentations and service include the following:
From graduates, faculty
As it neared time for the processional to open the University of Delaware Commencement ceremonies, graduating students and faculty members shared their feelings about what the event means to them.
Doctoral hooding
It was a day of triumph, cheers and collective relief as more than 160 students from 21 nations participated in the University of Delaware's Doctoral Hooding Convocation held Friday morning on The Green.
Exhibitions
The National Endowment for the Arts has awarded $20,000 to Winterthur Museum to support an exhibit on maps curated by Martin Brückner, associate professor of English. A Map in Every Place: Charting American Culture, 1750-1860 draws on Brückner's extensive research and Winterthur's collections, pairing historically significant maps with items such as paintings, textiles, scientific instruments and ephemera. The exhibit is scheduled to open April 20 and continue through Jan. 5, 2014. More about Brückner's research on cartography and American material culture studies is available in the UD Research magazine archives.
Eleven graduate students working with Kasey Grier, professor of history and director of the Museum Studies Program, and the Hagley Museum and Library have created an online exhibition on the history of consumer packaging. The exhibit began with research papers each student wrote about a particular product or packaging in relation to American consumer culture, and it will continue with future students doing similar research and adding to the open-ended exhibit. Student John Vanek was hired by Hagley to transform the initial work into the exhibit that can be viewed at this website.
Presentations
Suzanne L. Burton, professor of music education, and junior music education majors Jenna Knaster, Maria Knieste and Sarah Kutash, presented a refereed paper titled "Service-Learning: A Vehicle for Community Engagement" at the 55th annual College Music Society National Conference, held in San Diego.
Farley Grubb, professor of economics, will be part of a panel discussion at Columbia Law School sponsored by the American Constitution Society on the relationship between money and the legal formation of the modern liberal capitalist state, with a particular emphasis on the pre-Revolutionary and early United States. The discussion will be held at 6:15 p.m., Friday, Jan. 25, 2013. It is part of the Columbia Law School 2012-13 seminar series "Modern Money and Public Purpose."
Department of Communication faculty members Tracey Quigley-Holden, Dannagal E. Goldthwaite-Young, Juliet Dee and Betsy Perse and graduate students Katherine Anderson, Amanda Carlson, Dacey McGinty, Chrissy Flynn, Stephen Polacek, Meredith Isaacs and Colin Kearney attended the National Communication Association's 98th annual convention, "Celebrating COMMunity," Nov. 15-18, Orlando, Fla. Quigley-Holden served as chair of a panel on "Creating Community from a Cohort: How GTAs/ GITs/ RAs (and faculty) Communicate and Connect." She was also a presenter for the panel "Celebrating the Community that Diversely 'Does Disney': Multi-disciplinary and Multi-institutional Approaches to Researching and Teaching About the 'World' of Disney." Graduate students Anderson, Carlson and McGinty were also presenters. Goldthwaite-Young presented at the political communication division's business meeting and Dee participated in a panel on "The State of the First Amendment." Communication department alumna Helen Wolf, now a law student at the University of Maryland who had written her senior thesis with Dee, presented "Public Opinion Regarding the Role of Government in Regulating Violent Content in Video Games." Dee also presented a paper on "Justice Scalia" in the seminar titled "Celebrating the COMMunity of the Court: Five Justices' Contributions to the Development of Free-Speech Law."
Service
Members of the UD Club Managers Association of America student chapter have undertaken a number of public service projects this year, and recently held a nonperishable food drive to assist residents of New Jersey who were hit hard by Hurricane Sandy. The drive collected 1,358 cans, which were dropped off in Ridgewood by Allie Hanik, club president, and Morgan West, events coordinator, and will be distributed to people in communities in need. "CMAA is proud to have made giving back to those in need a mission of the chapter," Hanik said. "We hope to continue our path by being a professional chapter, as well as volunteering."
To submit information to be included in For the Record, write to ud-ocm@udel.edu.