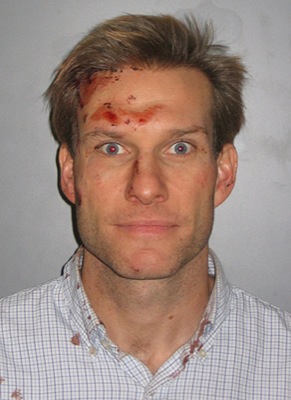 Peeping incident
Newark Police arrest Wilmington man for burglary, peeping incident
2:06 p.m., Nov. 7, 2012--Newark Police have arrested Sean Maas, 39, of Wilmington, after an early morning burglary and peeping tom incident on Wednesday, Nov. 7, in the unit block of Choate Street in Newark.
Around 1:30 a.m., Newark Police officers responded to a home there after a passerby saw a man crounching near a first-floor window. Multiple officers converged on the area and located a man matching the description provided by the caller walking in the city of Newark Parking Lot #4, adjacent to Choate Street. 
June 6: UDid It! Picnic
All UD faculty and staff members are invited to attend the annual UDid It! employee appreciation picnic, set from 11 a.m.-1:30 p.m., Monday, June 6, on The Green.
2FA protects you
If you are using two-factor authentication (2FA), even if a hacker has your password, your information is probably safe.
As officers approached the man, later identified as Maas, they saw that he was in possession of women's lingerie hanging from his waistband. As an officer attempted to take Maas into custody for questioning, he fled on foot. The officer pursued him on foot and used his Taser device after Maas refused to stop. Maas was struck in the back by the Taser prongs, causing him to fall to the asphalt, and he was taken into custody without further incident.
Maas sustained abrasions to his face and a broken tooth as a result of the fall and was taken to Christiana Hospital, where he was treated for his injuries before being released back to police custody. 
Newark Police determined that Maas had gained entry into the Choate Street home, where he was first observed, through an unsecured first floor window. Once inside, he removed women's clothing and lingerie from an unoccupied bedroom of a 21-year-old female University of Delaware student.
Maas was charged with one count of second degree burglary, one count of theft under $1,500, one count of trespass with intent to peep or peer and one count of resisting arrest. He was released on $8,000 unsecured bail.
Anyone with additional information about this incident should contact Detective James Skinner at 302-366-7110, ext. 135, or james.skinner@cj.state.de.us. Anonymous tips can be texted to 302NPD with the message to TIP411. Information also can be provided anonymously to Crime Stoppers at 1-800-TIP-3333 or www.tipsubmit.com, where a reward may be available.