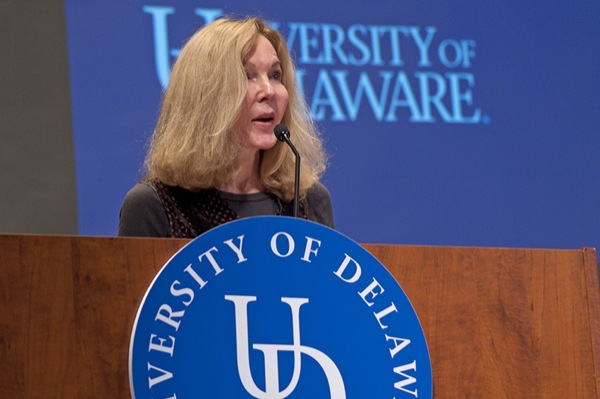 Award-winning Reader
2012 Common Reader wins National Book Award for nonfiction
1:52 p.m., Nov. 15, 2012--This year's First Year Common Reader, Behind the Beautiful Forevers: Life, Death and Hope in a Mumbai Undercity, has received the 2012 National Book Award for nonfiction
Author Katherine Boo received the award at a ceremony Nov. 14 in New York City. 
'Resilience Engineering'
The University of Delaware's Nii Attoh-Okine recently published a new book with Cambridge University Press, "Resilience Engineering: Models and Analysis."
Reviresco June run
UD ROTC cadets will run from New York City to Miami this month to raise awareness about veterans' affairs.
Beyond the Beautiful Forevers focuses on the people in Annawadi, India, a makeshift slum next door to Mumbai, with its luxury hotels where the well-connected play. 
Boo came to campus Oct. 12 -- the same day her book was named as a finalist for the National Book Award -- and spoke to members of the Class of 2016 in Mitchell Hall. 
During the visit, she said that, in writing her book, she found herself asking what it takes for people to improve their lives and who makes and who does not make it out of poverty. 
"The public often assume that failure happens because of the lack of capability of the poor," Boo said. "More often, these failures originate from those with the most power."
After her talk, she answered questions from the students. 
Works selected for the First Year Common Readers program are read by UD freshmen before they arrive on campus, and during the fall semester special events and programs are presented around the book's theme.  The goal is to engage incoming students in a meaningful conversation with their fellow students and to given them the opportunity to share in the intellectual life of the entire UD community.  
The National Book Awards were established in 1950 "to celebrate the best of American literature, to expand its audience and to enhance the cultural value of good writing in America." 
Photo by Duane Perry