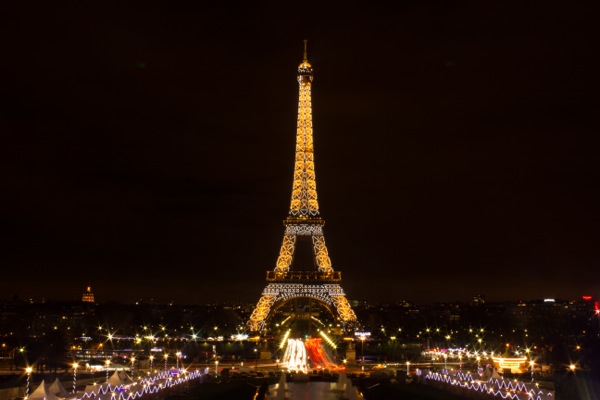 2014 Paris trip
Trip to France to commemorate UD's launch of America's study abroad program
2:19 p.m., May 16, 2013--The University of Delaware's first group of students to go abroad in 1923-24 spent the school year in France, immersed in learning the language and culture.
To commemorate that historic trip, which launched a new movement in American international education, UD's Institute for Global Studies (IGS) invites alumni, faculty, staff and friends on a special spring break program in France from March 28-April 5, 2014. 
Fulbright awards
Three University of Delaware students and an alumna have received word this spring that they will travel abroad as part of the newest class of Fulbright Student Program award winners.
Peace Corps plans
Two University of Delaware students, John McCarron and Bridgette Spritz, have been selected as Peace Corps volunteers and will serve in Ghana and Rwanda.
"We are so excited to offer this opportunity to the University community," said Amy Johnson, IGS deputy director. Johnson, a professor of nursing, is a veteran study abroad leader, having organized 10 Winter Session trips involving UD students over the past decade, to locales from Australia to New Zealand, Italy, Switzerland and France. She will serve as the tour host for the Paris trip.
"Paris is known as the 'City of Light' for its role as a center of education and ideas that began centuries ago, and I look forward to introducing our group to must-see places that truly showcase French history and culture," Johnson said. "Some of these sights most certainly would have been on the itinerary of the University's first group of eight students to go abroad."
Highlights include the following:
Touring Montmartre, the artist quarter that many say holds the secrets of Paris' hidden past, starting at the Moulin rouge, with the home of Vincent Van Gogh, to the Basilica du Sacre Coeur, with its beautiful view of the city.
Visiting the open-air markets of Paris, with tastings of chocolates, infused honey, macaroons, cheeses and more, followed by a traditional French lunch made from ingredients gathered from the markets.
A full day group tour of Normandy Beach, including the Normandy American Cemetery and Memorial at Omaha Beach.
Farewell dinner 180 feet above Paris at the Eiffel Tower. 
The cost of the trip is $2,950 per person, double occupancy, and includes roundtrip airfare from Philadelphia, hotel with full breakfasts, Internet access and daily Metro passes. The trip is limited to 44 people.
For detailed information, reservation and payment details, visit this webpage.
Photo by Hteink Min