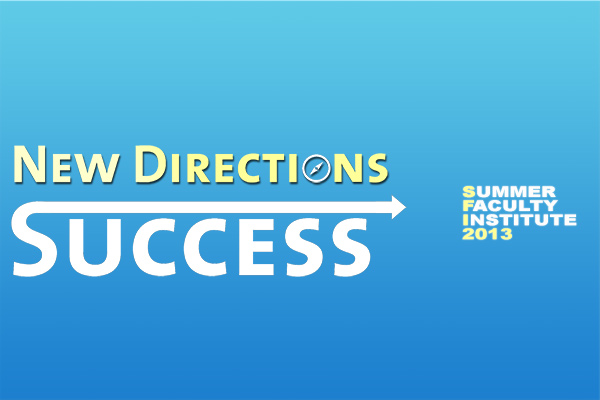 Summer Faculty Institute
Learn how to engage students, help them develop a passion for a discipline
3:25 p.m., May 21, 2013--For University of Delaware faculty members who would like to learn ways to draw students in and help them develop a passion for a discipline, the Summer Faculty Institute is offering the workshop "New Directions in Student Engagement" on Friday, May 31, and there is still time to sign up.
The one-day workshop will focus on strategies to attract and retain students in a major by identifying learning styles and leveraging multimodal communication channels.
June 6: UDid It! Picnic
All UD faculty and staff members are invited to attend the annual UDid It! employee appreciation picnic, set from 11 a.m.-1:30 p.m., Monday, June 6, on The Green.
2FA protects you
If you are using two-factor authentication (2FA), even if a hacker has your password, your information is probably safe.
Peggy Smith from Smith and Associates will present the morning keynote on cross-generational communication. Team-building exercises will demonstrate the value of the individual for the achievement of common goals.
Participants who recently migrated to UD's Google Mail will find the lunchtime walk-through especially valuable. There will be an opportunity to have questions answered by an IT expert and get an introduction to the most popular Google Apps for Education.
A focus on assessment will conclude the day with a showcase of group reflection and tangible outcomes based on the exercises presented.
"New Directions in Student Engagement" is the final day in this year's Summer Faculty Institute.