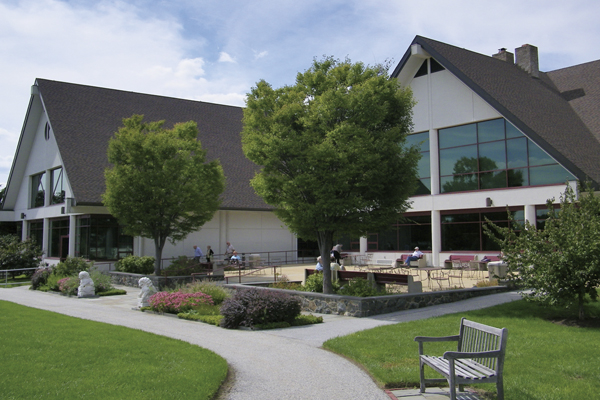 Osher summer program
Summer classes offered at Osher Lifelong Learning Institute at UD
8 a.m., May 9, 2013--The Osher Lifelong Learning Institute at the University of Delaware in Wilmington will offer a stimulating and educational summer program, open to adults 50 and older, from July 9 through Aug. 1.
The noncredit summer classes, which offer learning for the fun and enjoyment of it, will be held at 9 and 10:30 a.m., Tuesdays, Wednesdays and Thursdays.
From graduates, faculty
As it neared time for the processional to open the University of Delaware Commencement ceremonies, graduating students and faculty members shared their feelings about what the event means to them.
Doctoral hooding
It was a day of triumph, cheers and collective relief as more than 160 students from 21 nations participated in the University of Delaware's Doctoral Hooding Convocation held Friday morning on The Green.
The program includes 48 different courses in a wide range of subject areas including fine arts, performing arts, humanities, history, literature, writing, computer labs, languages, street-smart self-defense and physical sciences.
Special lectures offered most afternoons include topics on health issues, African American history, trends in the American economy, astronomy and more. Students must be registered for the summer session in order to attend the afternoon lectures.
Some comments from students attending last year's Osher Lifelong Learning summer session include the following:
"History was never so interesting."
"The instructor was well prepared and the reading of the classical plays brought new meaning for me."
"I never knew where the asteroid belt was located and how beautiful the universe is." 
And, from an instructor, "Now I know that teaching adults is enjoyable and we had a good time learning together."
The entire summer class series costs $85 for up to six classes and includes all the afternoon special lectures. Those who are interested should register soon because space is limited. Closing date for the first registration is May 10. Late registration will be accepted until July 9 on a space available basis.
To register or for more information, call 302-573-4415, see the website or visit Room 115, Arsht Hall, 2700 Pennsylvania Ave., Wilmington.
About Osher
The Osher Lifelong Learning Institutes at the University of Delaware are membership organizations that provide opportunities for adults 50 and over to learn, teach, and travel with their peers. There are no academic requirements for admission.  The only requirements are your interest in a continuing educational experience, support of the programs through participation, and the modest membership fee. UD's Osher Lifelong Learning Institutes are located in Wilmington, Dover, and Lewes. More information on all locations is available at this website.