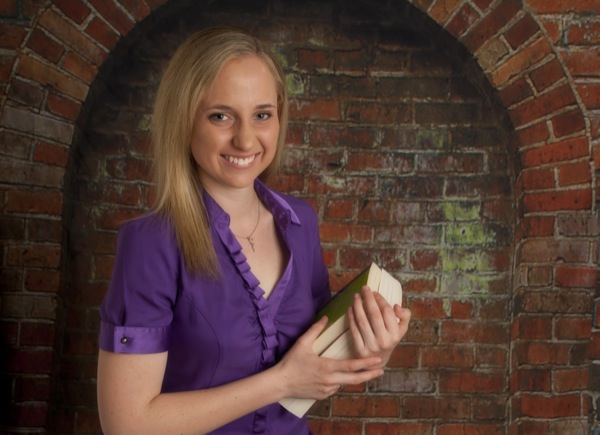 NSF awards
Nine win prestigious NSF Graduate Research Fellowships
9:41 a.m., May 20, 2013--Nine University of Delaware students and alumni have won prestigious Graduate Research Fellowship awards from the National Science Foundation (NSF). 
The highly competitive NSF Graduate Research Fellowship Program (GRFP) recognizes and supports outstanding graduate students in science, technology, engineering and mathematics disciplines who are pursuing research-based master's and doctoral degrees at accredited U.S. institutions. NSF received more than 13,000 applications for the 2013 competition and made 2,000 award offers. 
Chronic wounds
UD's Millicent Sullivan and Kristi Kiick have received a $1.4 million grant from the National Institutes of Health for research that could provide a new approach to the treatment of chronic wounds.
Prof. Heck's legacy
The American Chemical Society is highlighting the legacy of the late Nobel laureate Richard Heck, the Willis F. Harrington Professor Emeritus of Chemistry at the University of Delaware with a digital tribute on its publications website.
The oldest graduate fellowship of its kind, the GRFP has a long history of selecting recipients who become knowledge experts and achieve high levels of success. Past fellows include numerous Nobel Prize winners.
Alexandra Bayles, one of four UD students who won the fellowship, will attend graduate school in chemical engineering at the University of California, Santa Barbara. 
"I was awarded the fellowship based on the research I've done here at UD," Bayles said. "I think that the funding serves as a testament to how much access undergraduates have to research within UD's chemical and biomolecular engineering department."
Bayles has her sights set on a future academic career focusing on renewable energy research.
"Ultimately, I hope to go into academia and lead a group that conducts research in complex fluids geared towards renewable energy and sustainability applications, as I believe the greatest engineering challenge of my generation will be to provide energy access to all peoples in a sustainable manner," Bayles said.
Fellows receive a three-year annual stipend of $30,000 along with a $12,000 cost-of-education allowance for tuition and fees, opportunities for international research and professional development, and the freedom to conduct their own research at any accredited U.S. institution of graduate education they choose. 
Students also receive access to XSEDE, the Extreme Science and Engineering Discovery Environment, which has been described as the most advanced collection of integrated advanced digital resources and services in the world. It is a single virtual system that scientists can use to interactively share computing resources, data and expertise.
"The NSF Graduate Research Fellowship is a highly competitive award for exceptional scholars," said James Richards, vice provost for graduate and professional education at UD. "The University of Delaware congratulates our NSF Fellows and wishes them continued success on their path to discovery and lifelong leadership."
UD's 2013 NSF Graduate Research Fellows 
Current UD students (undergraduate and graduate) — These fellowship recipients plan to pursue research in the following fields and graduate schools, according to NSF:
Alexandra Bayles (Honors), chemical engineering, University of California, Santa Barbara 
Benjamin Hockman (Honors), mechanical engineering, Stanford University
Shannon Kachel, life sciences-ecology, University of Washington
Matthew White (Honors), chemistry-chemical catalysis, University of California-Berkeley
UD alumni — The following alumni will continue their graduate research through the fellowship: 
Kyle Davis (Honors), life sciences-environmental sciences, University of Virginia
Dylan Lowe, life sciences-molecular biology, University of California, San Francisco
Jennifer DiZio, STEM education and learning research-technology education, University of California, Berkeley
Dariusz Murakowski (Honors), life sciences-evolutionary biology, MIT
Brennan Robinson, social sciences-political science, Duke University
Additionally, eight UD alumni received honorable mentions. They include Cara Touretzky, chemical engineering, University of Texas at Austin; Maia Tatinclaux, environmental engineering, University of Maryland; Kelsey Lucca, developmental psychology, Duke University; Benjamin Hadden, social psychology, University of Houston; Erica Boetefuer, molecular biology, University of Pennsylvania; Kyle Benson, computer systems, networking and embedded systems, University of California, Irvine; and Austin Bart (Honors), digital education, Virginia Tech.
Article by Tracey Bryant
Photo by Kathy F. Atkinson