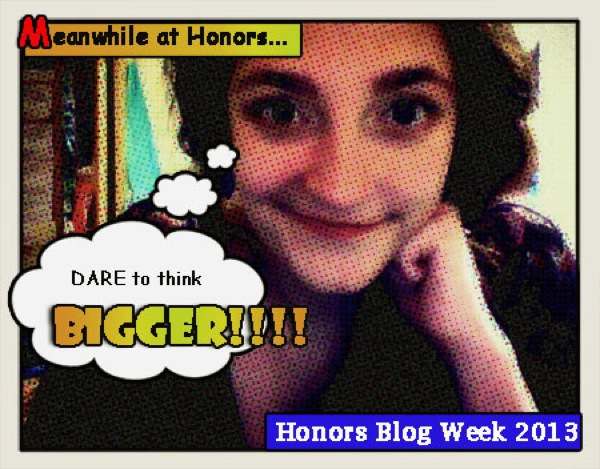 Honors bloggers
Honors programs 'Dare to Think Bigger' during first Blog Week
10:16 a.m., May 29, 2013--The University of Delaware Honors Program partnered with Temple University to promote common initiatives during the inaugural Honors Blog Week, which was held April 22-26.
The event, developed by the editors of 186 South College, the UD Honors Program's blog, aimed to bring together students, faculty and creative minds to discuss what it is like to be a part of the wider honors community. The posts ranged in topic, but many focused on challenging readers to pursue new opportunities and to think outside the box.
From graduates, faculty
As it neared time for the processional to open the University of Delaware Commencement ceremonies, graduating students and faculty members shared their feelings about what the event means to them.
Doctoral hooding
It was a day of triumph, cheers and collective relief as more than 160 students from 21 nations participated in the University of Delaware's Doctoral Hooding Convocation held Friday morning on The Green.
"This year, the focus was on getting our students to imagine the world outside of their majors, to broaden their interests and to be creative about the ways they can have an impact on their communities," said Kelli Shermeyer, the staff adviser for 186 South College.
Each day, both blogs posted about daring to do something different -- rethinking what is "art," exploring the world of social media, discovering the benefits of a diverse course load and rebelling against current trends in mass media.
"I am hoping that this is an initiative that will continue to grow. It exposed both teams of bloggers to another college community filled with bright, energetic writers," Shermeyer said.
Posts from Blog Week are archived at 186 South College (UD) and the Honors Lounge (Temple).
Those with interest can also follow both programs on Twitter: @UDHonorsProgram and @TempleHonors.